This event has been canceled

With the World Health Organization's (WHO) declaration of the Novel Coronavirus (2019 nCoV) as a global health emergency, SEMI will no longer host SEMICON Korea 2020 at COEX in Seoul, South Korea, February 5-7 as originally scheduled. SEMI is currently exploring contingency plans for SEMICON Korea 2020 and will notify all SEMICON Korea 2020 participants once a decision has been made.
Technic is a leading global supplier of advanced chemistry solutions for semiconductor fabrication and packaging applications.  Learn more about Elevate® semiconductor electrodeposition chemistries for advanced packaging, as well as photoresist strippers for liquid and dry film resist, cleaners for wafer level surface prep and metal etchants.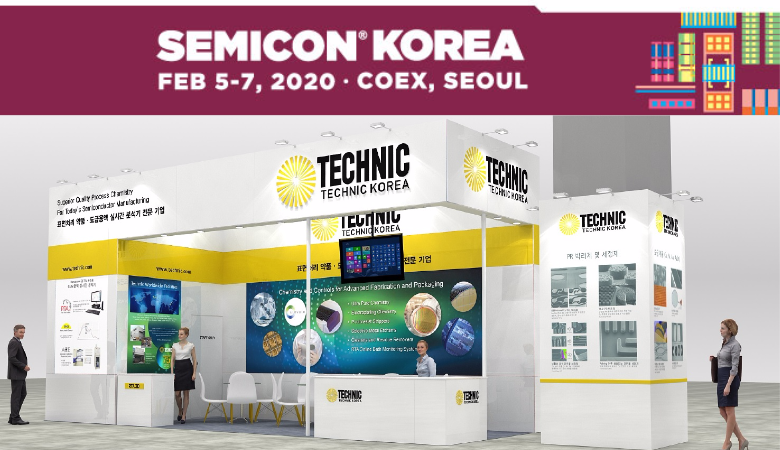 Downloadable Files