Reel-to-Reel and Roll-to-Roll Processing Systems & Chemistry

Technic offers standard as well as specialized advanced processing and material handling technologies for a variety of continuous plating and wet processing applications.  Learn more about our reel-to-reel and roll-to-roll equipment, or search our chemistry database for the high speed wet processing chemistry that best suits your needs.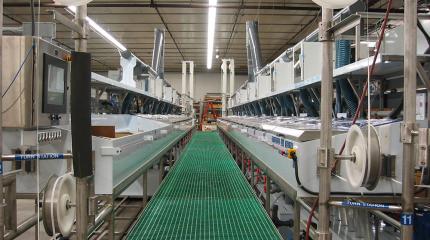 Reel to Reel Systems
Custom built modular construction with interchangeable plating tools for a variety of applications.
Roll to Roll Systems
Technic's MP200CS is an advanced roll-to-roll plating and wet processing system that offers a variety of key benefits for today's flexible printed circuits, metal foils, and other flexible substrates.
High Speed Process Chemistry
Technic supplies proprietary high-speed process chemistry for reel to reel and roll to roll applications.