Ideal for wider baths and heavier loads, Technic's Rim Runner hoist travels along the system's integral frame structure on the outside of the processing tanks. Rim Runners offer a low profile and streamlined approach by eliminating the need for hoist superstructures and bracing. Single or multiple Rim Runner Hoists may be utilized on the same line and are available as manual, semiautomatic and fully automatic systems.
Rim Runner Hoist Features & Specifications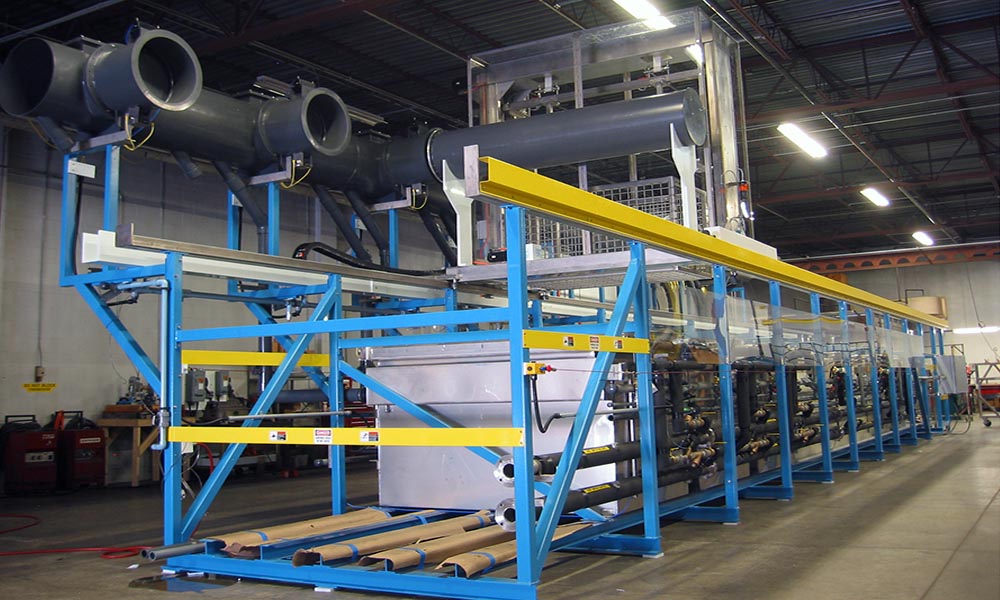 Hoist Features & Specifications
Drive System: Friction
Traverse Speed: 120+ fpm
Lift Mechanism: Polypropylene Belt
Station ID: Prox. Switch or Absolute Rotary Encoder
Controls: Automatic, Semiautomatic or Manual
Product Array: Rack, Barrel, Magazine, or Basket
Lift Capacity: Up to 4,000 lbs. (Larger lift capacities available)
Line Construction Options & Features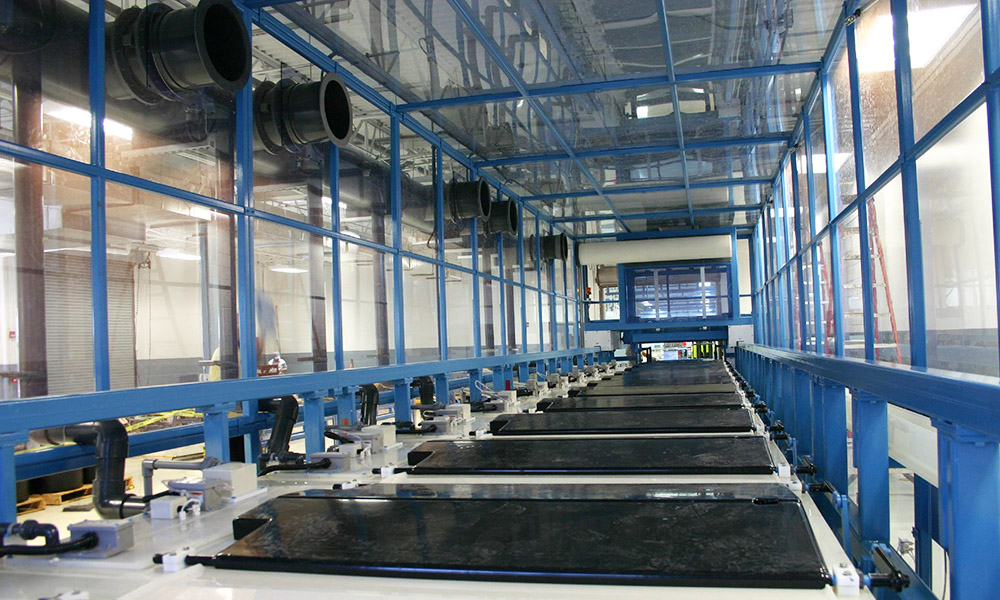 Construction Options & Features
 
Technic offers a wide selection of custom built and turn-key hoist system designs.  All systems are pre-wired, pre-plumbed, and fully tested prior to shipment.
Tank Construction, Linings, Coating, Covers
Loading/Unloading Stations
Hoist Positioning Options
Hoist Controls/Scheduling

Random loading
Time-way based

Device Controls and Data Acquisition

Rectifiers
Heaters
Pumps
Filters
Level

Material Handling
Plumbing

Fill Lines
Drains
Spargers

Inline or Offline Dryers
Ventilation
Spill Containment
Enclosures (Hoist and System)
Waste Treatment