Advanced Direct M

etallization Processes
For Printed Circuit Boards, metalizing of die-electric material in through and blind vias is accomplished using electroless copper technology or processes know as direct metallization. Metallization has become more complicated by new material types and advanced features with an exponential increase in the volume of much smaller vias. This advancement in technology has pushed electroless chemistry to its limit. To meet this growing need for advanced metallization products, Technic has focused on direct metallization as it provides environmental, cost, and technical advantages over electroless copper.  The result of this focus is Technic's Black Knight proprietary colloidal graphite process.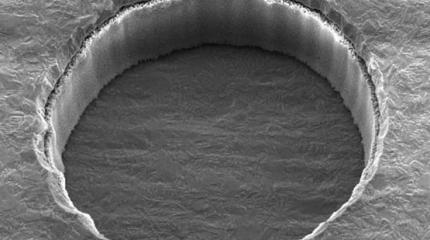 Circudep 3500
Circudep 3500 is a unique formulation providing excellent conditioning performance on a wide variety of substrates including polyimide, Rogers, FR-4, and high frequency, such as MPI, LCP, etc.
Advantages:
Mildly alkali cleaner with a high powered conditioning agent

Operates at a low-temperature, eliminating high power consumption and lengthy startup times.

Excellent cleaning properties eliminating oxidation and oils such as fingerprints from the copper surfaces.

Superb conditioning agent that provides uniform absorption of graphite particles.