Color Treatments for Decorative Metal Finishing

Technic supplies a wide range of color treatments to manufacturers in the decorative metal finishing industry.
Color treatments for decorative finishing include high-quality solutions for aluminum, cast-iron, copper, copper alloys, iron, silver, and steel.
Available processes include blackening, green copper, ancient bronze coloring and others. Color treatments are often used for decorative applications such as jewelry, furniture, design pieces, handbags, and footwear.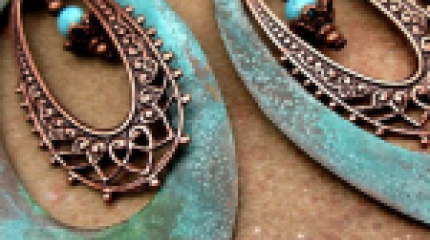 Mark 20 L
Immersion coloration – blackening process by chemical dip on copper
Mark 833

Easy-to-use, selenium-free blackening for brass
Tech OX P

Selenium-free blackening for silver and white bronze
Mark 25 S
Immersion coloration –brush or chemical dip on copper and alloys
Mark 71
Immersion coloration – blackening process for silver
Mark 511
Immersion coloration – chemical dip process for ancient bronze color
Mark SS 73
Room temperature direct blackening process for stainless steel
Mark A 380
Room temperature blackening solution for aluminum 
Mark 5333
Room temperature direct blackening process for iron, steel and cast-iron