Immersion Chemistry for Industrial Applications

The immersion plating process applies adhering layers of metal to one another, typically through an immersion/ dipping process. The deposit forms over the base metal and continues to deposit until it is completely coated. The process is complete once the base metal is fully coated, at which point the immersion process shuts down, leaving a single uniformed layer.
Technic supplies a full range of immersion chemistry for industrial finishing applications including immersion gold, immersion tin and immersion silver.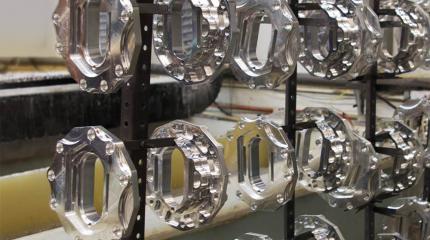 Oromerse MN
Low porosity immersion gold deposit that produces pure gold finish on nickel substrate.
Oromerse SO
Cyanide-free pure gold immersion deposit for nickel and electroless nickel.