Sidearm Hoists are designed so that only the work boom travels over the tanks, thereby minimizing the potential for bath contamination during operation. Mounted to a single sided support structure, the rack/pinion drive motor and controls provide a smooth and stable movement over the processing area. The hoist's vertical lift utilizes a roller chain and sprocket operation or optional belt lifting system for a steady and even vertical motion. 

The affordability and compact design of this series makes it an ideal choice for retrofits and upgrades on existing lines. 
MAC Series Sidearm Hoists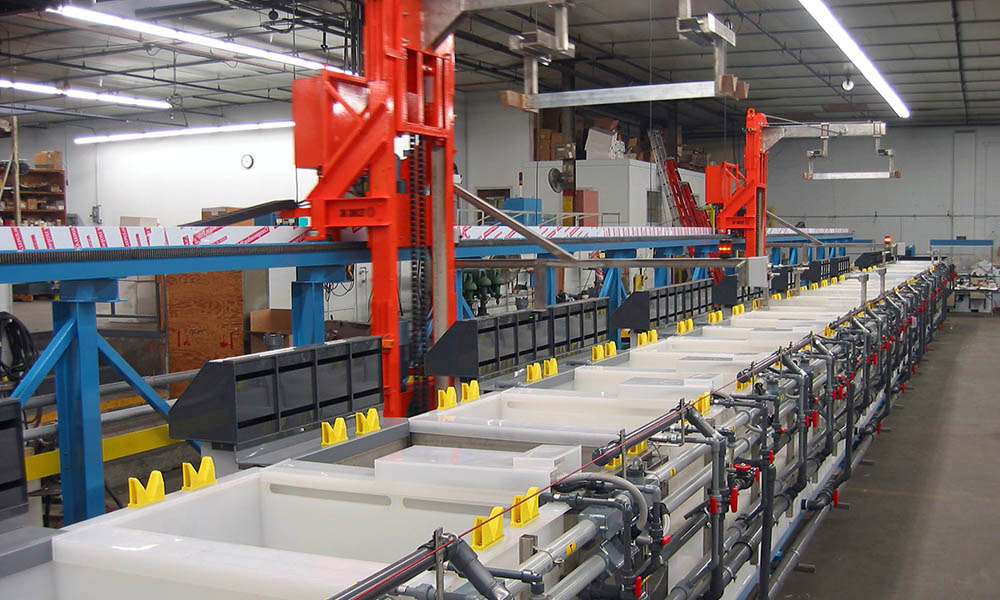 MAC 100: Lift Capacity 100 lbs. 
MAC 250: Lift Capacity 250 lbs. 
MAC 500: Lift Capacity 500 lbs. 
MAC 750: Lift Capacity 750 lbs. 
MAC 1000: Lift Capacity 1,000 lbs.
Sidearm Hoist Features & Specifications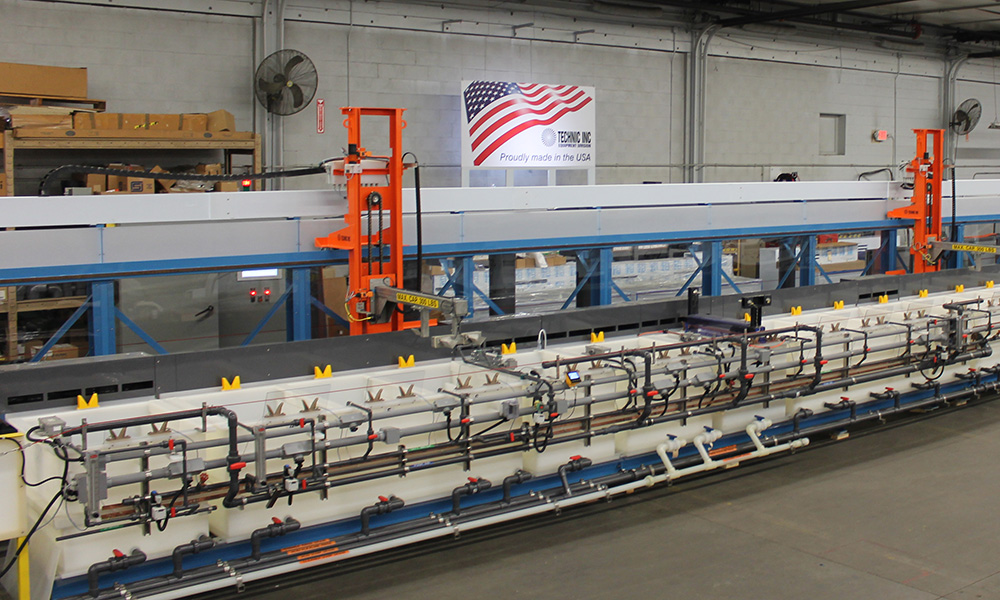 Hoist Features & Specifications
 
Drive System: Rack and Pinion
Traverse Speed: 200+ fpm 
Lift Mechanism: Chain & Sprocket or Belt
Station ID: Absolute Rotary Encoder or Laser
Controls: Automatic, Semiautomatic and Manual
Line Construction Options & Features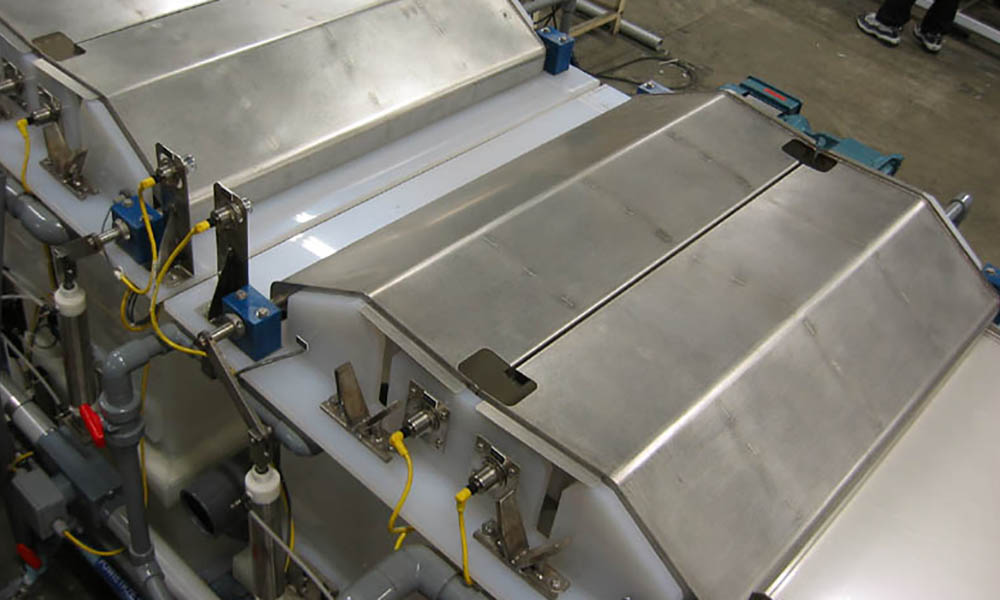 Construction Options & Features
 
Technic offers a wide selection of custom built and turn-key hoist system designs*.  All systems are pre-wired, pre-plumbed, and fully tested prior to shipment.

*Technic also supports the complete line of Baker Bros. "B" Series Sidearm Hoists.
Tank Construction, Linings, Coating, Covers
Loading/Unloading Stations
Hoist Positioning Options
Hoist Controls/Scheduling

Random Loading
Time-way Based

Device Controls and Data Acquisition

Rectifiers
Heaters
Pumps
Filters
Level

Material Handling
Plumbing

Fill Lines
Drains
Spargers

Inline or Offline Dryers
Ventilation
Spill Containment
Enclosures (Hoist and System)
Waste Treatment
Technic Hoist Line Videos