Multi-Metal Electroplating Tool for R&D and Limited Volume Production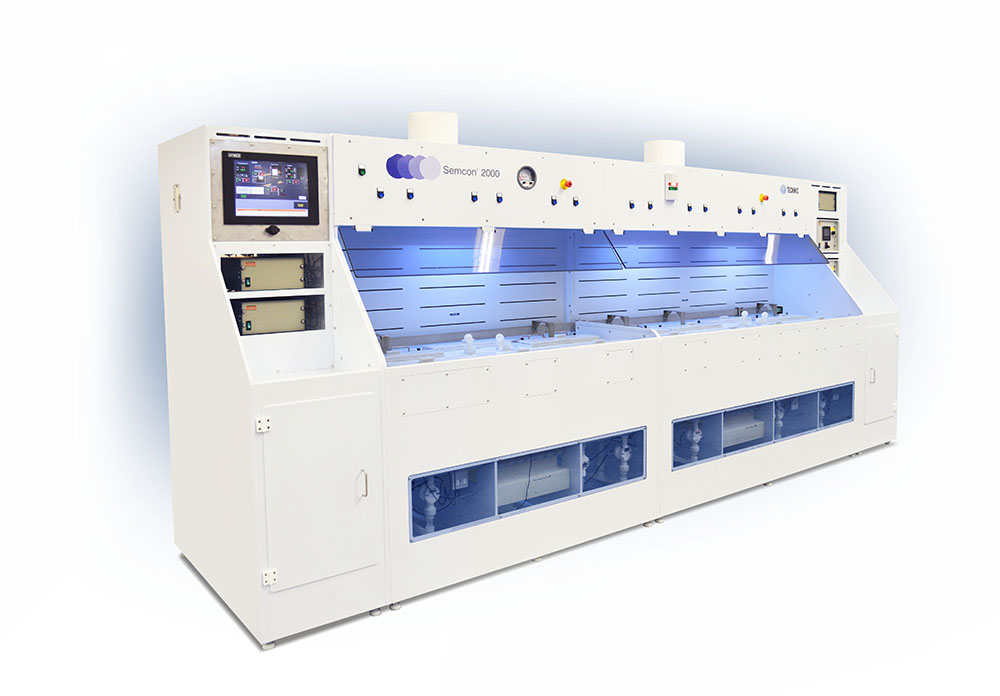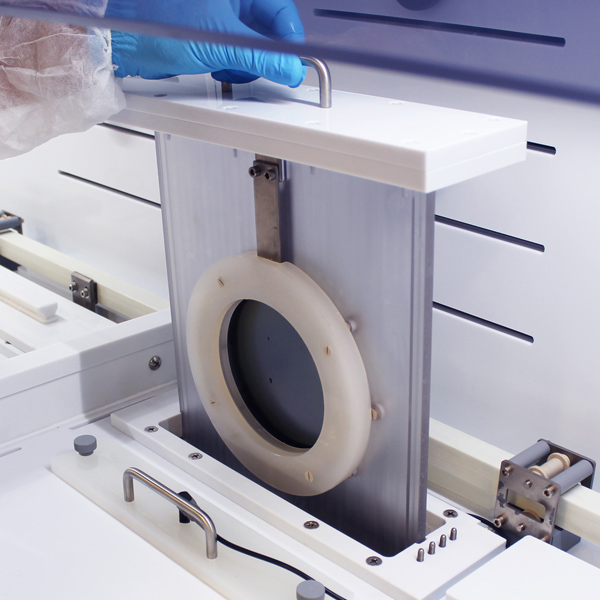 Technic's Semcon 2000 expands on the success of the Semcon 1000, a single process manual electroplating tool, by providing customers with a multiprocess version offering more options for system layout and configurations. Because of its modular construction, the customer can customize the tool to incorporate all required components needed for specific applications. The system can incorporate multiple cleaning, electroplating, rinsing, and other chemical processing all within an easy-to-manage tool that can accommodate any size and shape wafer to 200mm. The Semcon 2000 is extremely versatile with an easy-to-operate HMI interface for process monitoring of all key functions. 
Constructed and designed with enhanced operator safety features, easy-access controls, and quick access to maintenance areas, the Semcon 2000 is fully compatible with any commercially available electroplating and ancillary chemistries. Construction options include FM-4910 specifications and SEMI S2-0200 Certification.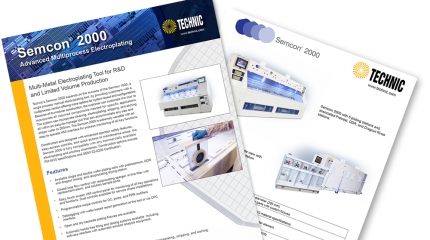 Multi-Metal Electroplating Tool
Features
Available single and double wafer plating cells with pretreatment, QDRand dragout rinsing, and reciprocating drying station.
Closed-loop flow control with reciprocating sparger, in-line filter with replacement alarm, and solution sample ports.
Easy, touch screen HMI control panel for monitoring of all key operations and functions. Dual controls available for service chase installations.
Programmable recipe controls for DC, pulse, and PPR rectifiers.
Datalogging with wafer-based report generation at the tool or via OPC interface.
Open and dry backside plating fixtures are available.
Automatic hands-free filling and dosing systems are available. Including software interface with automatic solution analysis equipment.
Benefits
Multiple process configurations in a single tool: cleaning, electroplating, stripping, and etching.
Capable of processing a variety of substrates including Si, GaAs, InP, and others.
Customizable configuration to meet the customer's requirements.
Ongoing technical support with industry-leading chemistry – Technic supplies a wide range of advanced electroplating
chemistries – providing for quick development of optimum process parameters.