Advanced Anodizing Equipment for Today's Manufacturing

For decades, in addition to advanced anodizing equipment and technologies, Technic has offered proven leadership, unparalleled support and ongoing technical service to anodizing manufacturers around the globe. Technic systems offer the most advanced technology and dependable engineering, as well as quality fabrication for meeting the high demands of today's manufacturing.
In anodizing, the basic electrochemical reaction converts the material's surface to an oxide. Depending on the oxide thickness, the coating can provide additional wear resistance, reduce corrosion and improve lubricity. In addition, the process can add dimensional stability and anti-galling characteristics or impart other surface characteristics such as color or allow color to be added through subsequent processing.
LEARN MORE:
Aluminum Anodizing - Products Finishing by Mark Couden, Technic Inc.
Tips for Optimizing or Expanding Your Anodizing Line - Products Finishing by Jim Acquaviva, Technic Inc.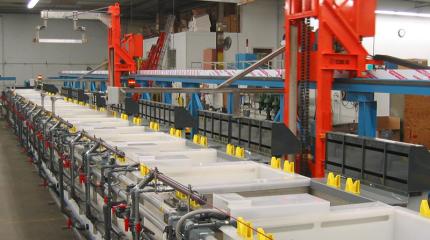 Aluminum Anodizing Applications
Aluminum Anodizing Applications include:
Type I – Chromic Acid
Type II – Sulfuric Acid
Type III – Hard coat
Boric/Sulfuric Acid (Type I Chromic Acid replacement)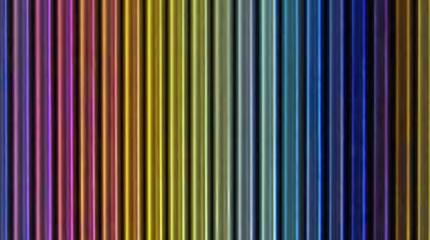 Titanium Anodizing Applications
Titanium Anodizing Applications include:
Type III
Anodizing titanium is a process that adjusts the oxide level of metal surfaces. This adjustment changes the spectrum of light, resulting in perceived color. By precisely controlling the surface oxide level, an entire range of colors can be produced. Anodizing titanium is not a coating, nor does it use dyes.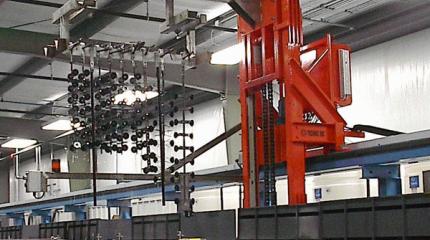 Automated Hoist Systems
Technic has expertise in Overhead, Sidearm and Rim Runner style hoists. The hoist can be custom designed for each application or selected from our vast library of over 1400 stock system designs. Modular construction, including pre-wired and pre-plumbed connections, assure easy transport, quick assembly and fast start-ups.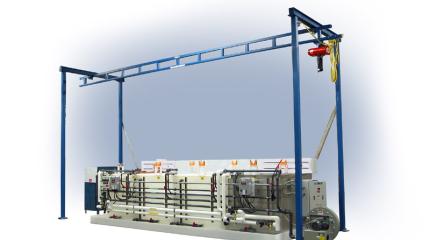 Manual and Semi-Automatic Hoists
For Anodizing Systems requiring transport of significant weight, manual and semi-automatic hoist are the clear solution. Economical and reliable, these easy to operate systems offer high production value for a small investment. Shown here are two types on hoist, a Rim Runner with manual and joystick operation and an overhead winch style.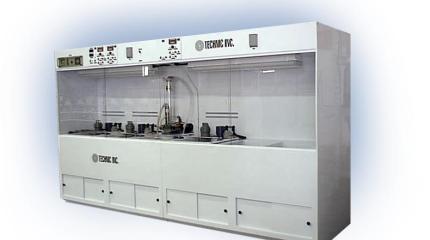 Manual Anodizing Consoles
Technic's anodizing consoles provide quality construction and solid performance. Custom construction provides complete control and accommodations of equipment, integrated exhaust, plumbing, and electrical. Single units or modular construction allow for future expansion and multiple configurations. Consoles are a perfect solution for integrating small racked parts with a basket or small barrel processing, when appropriate.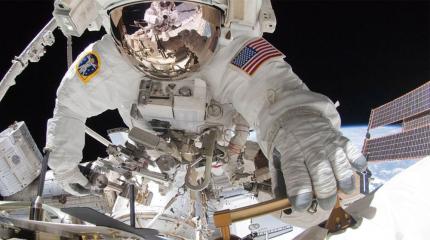 Industries Served
Anodizing Industries Served:
Aerospace
Architectural
Decorative
Consumer
Sporting Equipment
Military
Automotive
Medical
Industrial