Benchtop Anodizing Lab 
Technic's Laboratory Anodizing Mini-Plant (LAMP) is a compact and complete, manual anodizing line in a small footprint. This modular system has two compartmentalized stations that provide a full anodizing process. One pre-finish module is used for cleaning and surface modification. The second module has an anodizing station and post-treatment for dye and seal. An optional 50-gallon Moonstone wastewater treatment system by Kontek Water Systems is available.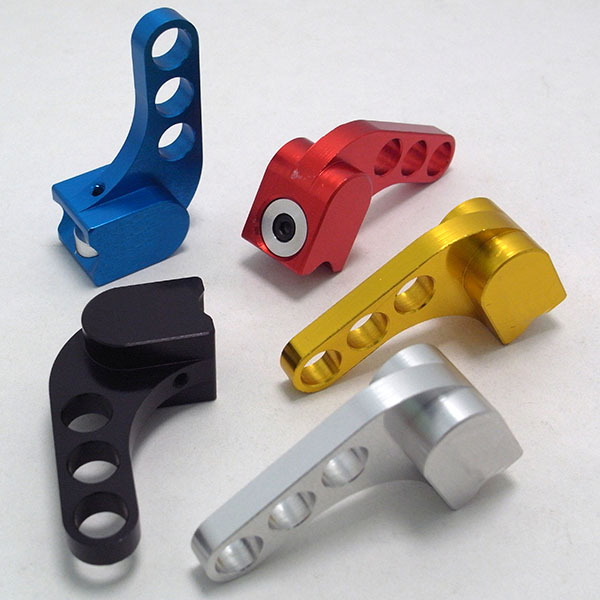 Benefits: This entry-level system is designed for machine shops and OEM manufacturers interested in having an internal unit with R&D capabilities. Specific anodizing processes may be developed and optimized for application testing. This is a highly engineered, well-built compartmentalized tank system exhibiting quality workmanship for years of service.
Application: Type II conventional and Type III hard anodizing applications
Ideal for:

Machine Shops

Testing and R&D Laboratories

OEM Manufacturers

Small Volume Production

Custom Finishers

Markets:

Decorative Applications
Prototyping
Surface Protection
Aesthetics
Functional
Technical Specifications:
Our Benchtop Prototype Anodizing Lab is a compartmentalized system that comes fully assembled for electricity and plumbing. All controls are mounted into the cabinet behind the process tanks. The rectifier is mounted into a dog house compartment integrated into the console. The system-matched chiller is specified to maintain constant anodizing temperature. Filtration is included. Each module has an integrated containment pan.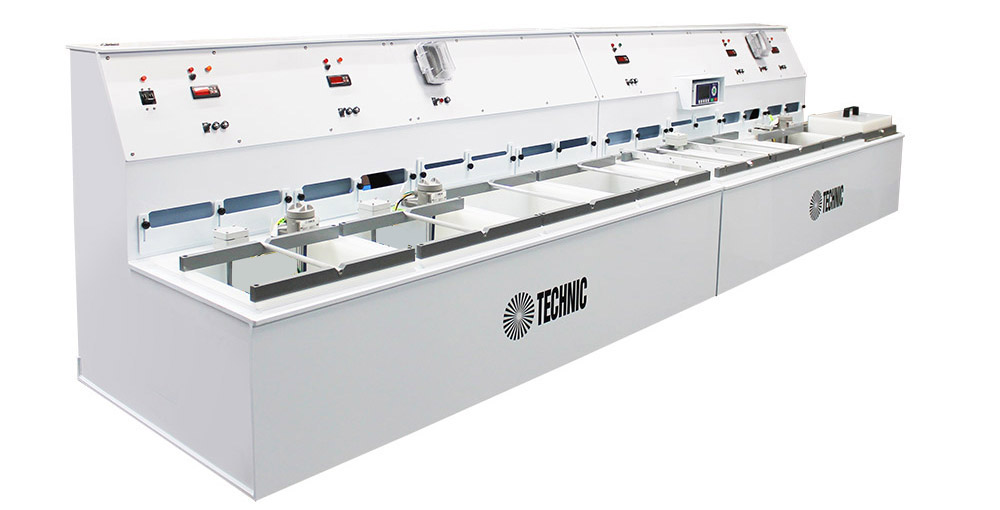 Overall size of Module 1 & 2: 72" x 33 1/8" x 34 1/8"
Module 1: Pretreatment - 4 poly tanks 15" x 15" x 15", 2 heaters.
Tank Set - Alkaline Cleaner, Etch, Rinse, Deox
Module 2: Anodize and Post-treatment - 4 tanks (3 polypro, 1 SS) 15" x 15" x 15" deep. 
Tank Set - Anodize, Rinse, Dye, and Seal.
Standard Equipment:
Rectifier: continuous duty 50 Amp 45 Volt with programmable controller.

Glycol chiller cooling with a pump to maintain 70˚F anodize bath temperature.

Ventilation boxes are integrated into the console and ready for exhaust connection.

Moonstone by Kontek 50-gallon batch waste treatment system.
Upgrade Options:
Hardcoat Rectifier

Base Frame Support

Fluid Transfer Cart