Nickel and Nickel Alloy Plating Processes for Decorative Surface Finishing Applications

Technic provides an extensive selection of decorative nickel and nickel alloy electroplating solutions.
Nickel plating is often utilized in decorative applications to give components a shiny finish, as well as enhanced corrosion and wear resistance. Technic's wide variety of decorative nickel solutions include bright, semi bright, satin, and black nickel, in order to satisfy all customers' needs.
Nickel plating can be found in a wide variety of applications, such as door and window accessories, home decor and jewelry, but also in eyeglass frames and fashion accessories, such as zippers and buttons.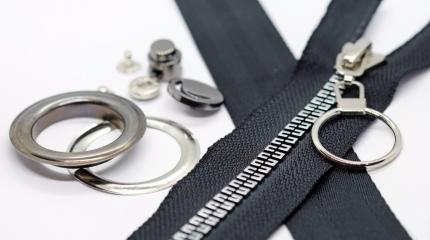 Glance Lux 2

Boric acid-free nickel. Produces bright, ductile, level and white deposits. Ideal for fashion applications.
Goldeneye Level Nickel HS
Advanced electroplating process designed to produce fully bright lustrous nickel deposits at high current densities; suitable for decorative applications.
Goldeneye Black Nickel
Produces a dark grey to black nickel/zinc alloy finish on top of an electroplated nickel deposit.
Starlux 50
Electrolytic nickel plating, which allows to obtain very bright, ductile nickel deposits, excellent leveling and throwing power. Suitable for rack and barrel applications.
Nist AS 233
Satin nickel – satin nickel plating process
Glance Lux 374 G
Nickel plating process with excellent leveling and throwing power on both rack and barrel applications 
Glance 91 S 
Electrolytic nickel process suitable for iron treatment in rack applications
Glance N 23
Dark grey electrolytic nickel alloy
Black Gun CL
Black nickel tin alloy that produces black durable color
Downloadable Files