Over the years, Technic has acquired several equipment manufacturing companies. Along with some leading equipment names for which Technic holds selective designs to are – Baker Bros, TNT Equipment, Kentucky Automation, Advanced Automation, Micro-Plate, Carolinch, Metfab Technologies, and Plasfab Engineered Systems
Since 2006 Technic has also retrofitted equipment originally manufactured by NAPCO, FPI Systems, and Stevens
To learn more about Technic's retrofit and upgrade capabilities or to let us know about your specific needs, simply fill out the retrofits form and a Technic Representative will be in contact with you.
Retrofit Controls
Technic can design a new control system to interface with your existing electrical devices or, for those with older systems that have obsolete or worn devices. Technic can design and build a new enclosure with all new devices.
Retrofit controls options:
Touch Screen Operator Interface.
PC Based Operator Interface
HMI (Human Machine Interface) Monitor and control of all types of on-line off-line devices including Temperature, Solenoids, Rectifiers, Pumps, Filters etc.
Fixed Time-way Software with skip selection and "fix mixed cycles"
Random Loading Software for "Just in Time" production needs.
Retrofit Hoist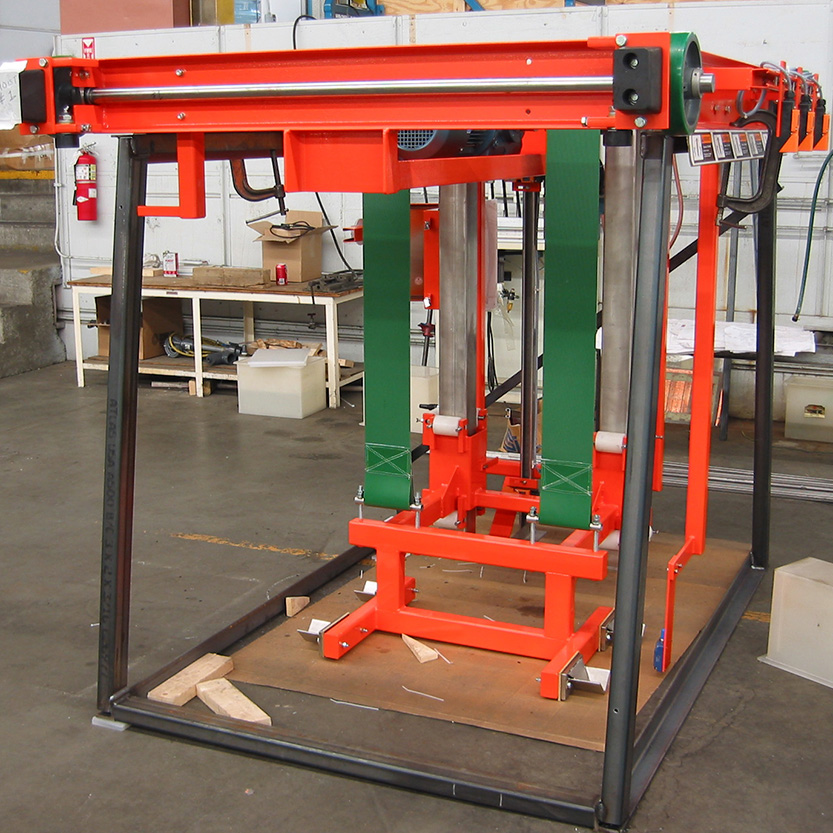 Technic offers many options when retrofitting a hoist.
Choose from the following:
Positive rack and pinion drive system to replace friction drive thus eliminating "slipping past stations"
Increase speeds to achieve greater production. Time studies are done to determine how the increase speed will improve production.
Adding variable frequency drive controllers to provide smooth acceleration and deceleration especially desirable with higher travel speeds.
Absolute rotary encoder or laser positioning systems for station location.
Polypropylene belt lifting systems to replace chain or cable systems.
End of lift barrel rotation systems.
RF (Radio Frequency) manual control in place of fixed push button controls.
Auto-Lubrication systems.
Retrofit Umbilical Cables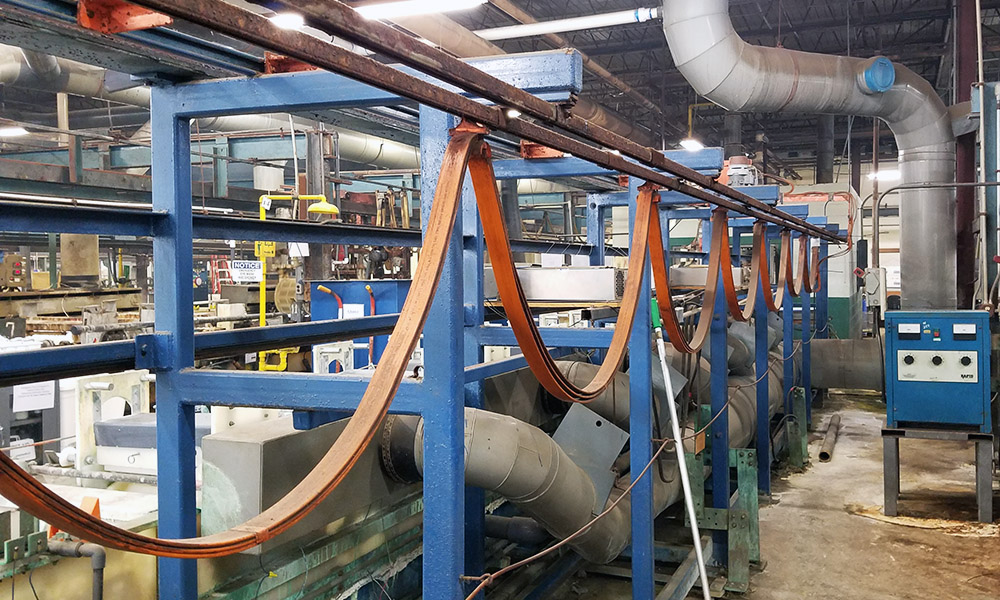 Technic can replace the existing Festoon Cable System with all new components.
For those with older systems that no longer want Festoon cables Technic can provide new E-Chain systems.