Custom, Turn-Key, Manual, and Automatic Equipment for Surface Finishing Applications

Technic's equipment divisions operate out of three facilities worldwide offering a full range of equipment capabilities for electroplating and related applications. Our dedicated team of application specialists, engineers, and construction personnel has extensive experience in automatic, semi-automatic, and manual plating lines. Technic's proprietary equipment and numerous patented technologies provide our customers with the most advanced technology on the market.
Unlike other equipment manufacturers, Technic's long-standing prominence as a world-class chemical supplier offers customers a one-stop-shop for chemistry, equipment, and consumables as well as ongoing analytical, technical, and service support.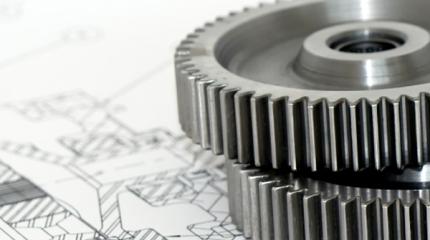 Design
Technic's engineering staff has a wealth of experience in designing wet processing systems for each customer's precise specification. From contract inception with the assignment of a project manager, through factory build and site installation, each job follows a well-defined and rigorous process. The end result is a thoroughly engineered system which exceeds the requirements and adds quality, value and pride to the customer's manufacturing operation.
The design starts with understanding the process. Technic's process product managers lead the process definition and layout, where appropriate.
Mechanical engineering is carried out using 2D and 3D CAD modeling. Layouts, process and instrumentation and end elevations are outlined in the preliminary phase of design. In this way key design decisions are revealed and validated prior to manufacturing. 
The Electrical Engineering group is responsible for the design and specification of control panels and automation. Industry specifications commonly applied to our designs include ISA, NEC, NEMA, JIC, CE, UL and CSA. Technic has experience in programming and automation for Allen-Bradley, General Electric, Siemens, Eaton and other popular brand PLCs and graphical user interfaces.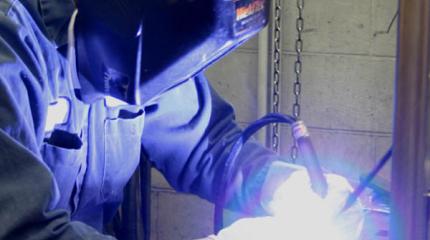 Manufacturing
Technic operates three equipment manufacturing facilities worldwide.
53,000 ft² (4,924 m²) facility in Pawtucket, Rhode Island

40,000 ft² (3,716 m²) facility in Clearwater, Florida

45,262 ft² (4,205 m²) facility in Singapore


 

Plastic Fabrication

 - 

Our fully equipped plastic fabrication shops enable us to produce thermo plastic products such as tanks, rigid tank liners, ventilation exhaust hoods and duct of virtually any size and shape. PVC, CPVC, polypropylene, PVDF and acrylic. Our equipment includes Wegener formers and fusion butt welders.


 

Metal Fabrication - 

Technic fabricates all of its metal structures in-house. Our welders are AWS Certified Welding Fabricators and have capabilities with mig, tig, stick, plasma cutting and pipe welding. They regularly fabricate with structural steel, stainless steel, titanium, light gauge aluminum and Hastelloy.


 

Piping - 

Technic has extensive experience with all piping for the metal finishing industry, offering expertise in PVC, CPVC, ABS, PVDF, black iron, stainless steel and copper.


 

Controls -

Technic fabricates custom designed control and operator consoles, layout of conduit and line wiring of complete wet process systems. Our electrical shop services, repairs and calibrates electrical products such as rectifiers, timers and amp meters. All wiring is compliant with UL and CE requirements as appropriate.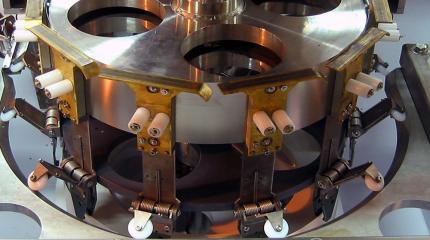 Advanced Engineered Systems
Technic has been building industry leading equipment for over 40 years. Hoist and reel to reel equipment are staples of the industry and Technic's Mac and MP series are leaders in the field. Where better solutions are possible, Technic has developed a number of proprietary solutions, including:
SBE

®
Patented Spouted Bed® Electrode plating for discrete components
MP200CS
Roll to roll continuous vertical processing of flexible materials
CDPP 2000
Automatic continuous controlled depth processing of loose parts
MP300
Automatic continuous processing of loose parts
Part of Technic's engineering strength is the ability to work with a customer to find a solution to a plating or wet processing problem. For some parts, standard equipment will not produce an acceptable result. Prototyping and development work are needed. Technic's engineering staff has a vast array of designs to pull from, and in house engineering talent to identify creative ways to adapt prior systems to meet new process and part constraints.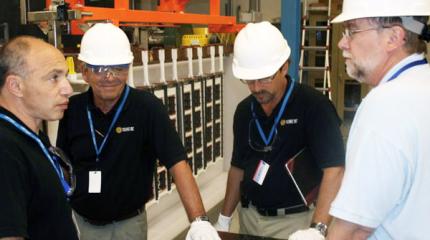 Turnkey Systems
Technic has the capability to engineer and manage all aspects of a project from working with a building contractor to specify containment trenches, burms, protective floor coatings and utility requirements to installation of the equipment including exhaust, and waste treatment. We assume responsibility for start-up, debug and operator training for function and maintenance. In many cases we can also supply the chemistry providing the customer the comfort of having one company responsible to meet their metal finishing quality and production needs.
Rigging and uncrating
Aligning and leveling
Assembly
Wiring
Plumbing
Interconnect exhuast (Including blowers and scrubbers)
Startup and debug
Operator training (Function and maintenance)
Follow-up support and service
Ventilation - range, hoods to fully enclose systems
Engineering and design
Individual Exhaust hoods (vertical, lateral)
Push and pull systems
Exhaust duct (mains and stacks)
Blowers
Scrubbers
Mist eliminators
Automated Tank covers (exhaust minimization)
Hoist and system exhaust enclosures
FM global approval available
Waste Treatment
Engineering and design
Chemical Feeders
Reactor Tanks
pH, ORP
Cyanide Destruct
Filter Presses
Closed loop systems
Deionization Systems
Electrowinning
Batch and continuous flow
RO systems
Clarifiers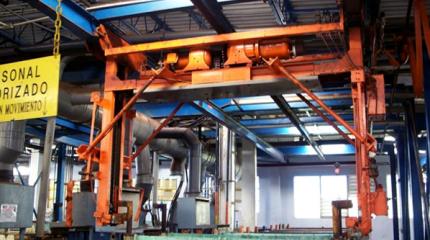 Retrofits and Upgrades
Over the years, Technic has acquired several equipment manufacturing companies. Along with some leading equipment names for which Technic holds selective designs to are: Baker Bros, TNT Equipment, Kentucky Automation, Advanced Automation, Micro-Plate, Carolinch, Metfab Technologies, and Plasfab Engineered Systems
Since 2006 Technic has also retrofitted equipment originally manufactured by NAPCO, FPI Systems, and Stevens.