Palladium and Palladium Alloy Plating Processes for Decorative Applications
Technic supplies a selection of palladium and palladium alloy electroplating processes for decorative applications. Technic's chemistries include bright, rhodium-like solutions for a uniform, shiny finish at a lower cost.
Palladium is typically utilized as an inter-layer between acid copper and the final coating (gold, rhodium, silver) in all decorative applications that require hypoallergenic materials, such as fashion.
Thanks to its aesthetical appeal, palladium is a desirable plating option in the manufacturing of fine jewelry or of any decorative product where a bright, silver-white color is preferable to a yellow-gold finish.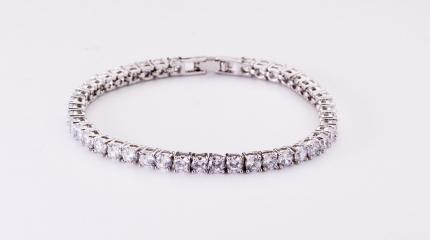 Pallaspeed VHS
Electrolytic Palladium process with high deposition rate for high speed applications
Pallaspeed VHS D
Electrolytic Palladium process for decorative applications
Pallaspeed DW
Bright palladium plate with rhodium-look finish; deposit directly on copper and nickel alloys without a strike.
Techni Pal PF
Cobalt and nickel-free palladium/iron alloy.