Gold and Gold Alloy Plating Processes for Decorative Applications

Technic offers a wide selection of gold and gold alloy electroplating chemistries for decorative applications, including acid, alkaline and neutral solutions.  
Technic has long been recognized as the leader in gold process chemistry for decorative applications with an extensive portfolio of time-proven products and innovative processes that meet the highest quality demands.
Gold alloy solutions allow manufacturers to obtain a variety of color shades ranging from pale to rose gold, including several other tones for applications such as fashion, accessories, jewelry and home decor.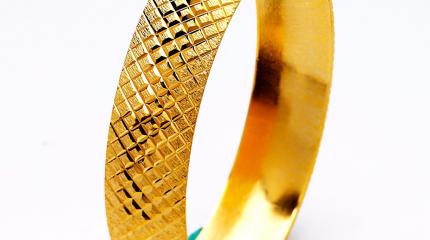 Decor
Brilliant decorative 24K hard gold.
Aurotex 94 G
Decorative Gold – acid gold plating process suitable to plate directly on stainless steel surfaces, particularly for brush application
Aurotex 290
Decorative Gold – decorative gold plating solution with high tolerance to nickel impurities
Aurotex 240
Decorative Gold – plating solution at neutral pH
Aurotex 1100 SR
Decorative Gold – acid gold plating process operating at low gold content, for rack and barrel applications 
Trushade 24K 
Decorative Gold – alkaline process producing a bright 24K deposit
Techni NPD P4
Alkaline decorative gold plating process that produces Gold/Copper alloy pink color deposits at 10 karats
Aurotex Au/Fe
Electrolytic process that produces Gold/Iron alloy deposits with high corrosion and abrasion resistance 
Aurotex MC 418 
Decorative gold plating solution that matches with brass color 
Orosene 999 D
Acid, cobalt/nickel alloy based, gold plating bath producing very bright 24K deposit; also works with low gold.