Gold and Gold Alloy Plating Processes for Decorative Applications

Technic offers a range of gold and gold alloy electroplating chemistry for decorative applications.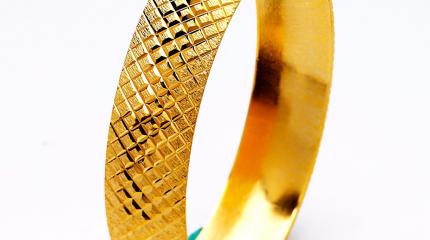 Decor
Brilliant decorative 24K hard gold.
Aurotex 94 G
Decorative Gold – acid gold plating process suitable to plate directly on stainless steel surfaces, particularly for brush application
Aurotex 290
Decorative Gold – decorative gold plating solution with high tolerance to nickel impurities
Aurotex 240
Decorative Gold – plating solution at neutral pH
Aurotex 1100 SR
Decorative Gold – acid gold plating process operating at low gold content, for rack and barrel applications 
Trushade 24K 
Decorative Gold – alkaline process producing a bright 24K deposit
Techni NPD P4
Alkaline decorative gold plating process that produces Gold/Copper alloy pink color deposits at 10 karats
Aurotex Au/Fe
Electrolytic process that produces Gold/Iron alloy deposits with high corrosion and abrasion resistance 
Aurotex MC 418 
Decorative gold plating solution that matches with brass color 
Orosene 999 D
Acid, cobalt/nickel alloy based, gold plating bath producing very bright 24K deposit; also works with low gold.