We've compiled 15 of the most frequently asked questions about our products. At Technic, we are always happy to assist with any product or process question you might have.
What is your minimum order amount?
Technic has a $250.00 minimum order amount on Chemistry and generally a 1 Troy oz. minimum amount on Engineered Powder/Flake. There is no minimum amount for Equipment purchases.
Can I have a sample of a product?
Technic does not supply samples. If after consulting with a Technic representative a product is seen to be commercially acceptable small amounts may be provided free of charge for testing.
Can I be a distributor?
Technic is not currently looking for chemical distributors. We maintain our own world wide sales staff of technical experts familiar with our products and the industries they serve. 
Our Equipment and Engineered Powders Divisions do consider distribution agreements on an individual basis.
Does Technic offer a college/university discount?
Unfortunately we are unable to provide educational discounts on chemistry; however, our Equipment Division does offer a 5% discount. Discounts on Engineered Powder/Flake are negotiable dependent upon the product and quantity purchased.
What does X cost?
Please contact your regional Technic facility with for local pricing and availability.
How do I electroplate?
Please send me your ISO certificate
Please contact our QC department at 401-781-6100 for certification information.
For Engineered Powder/Flake, please contact our Quality Manager at 401-769-7000.
Is this product RoHS compliant?
Please contact our QC department at 401-781-6100 for information.
I am a hobbyist/artist, can you sell to individuals?
Technic Chemistry cannot be sold to individuals. A valid federal tax ID is required to open an account. No retail sales.
Technic Equipment and Engineered Powder/Flake may be purchased by individuals.
Can I use this in my home?
Technic chemical products are for industrial and research use only. Our chemistry is not suitable for home or hobbyist use.

Engineered Powder/Flake may be used with proper, OSHA approved, PPE (Personal Protective Equipment).
How can I place an order?
Who should I speak to about my order?
Who should I speak with about invoicing?
Please call your local regional Technic facility with the specifics and we will address your concerns promptly.
Who do I contact for equipment service or repair?
What is the difference between electroplating and electroless plating? Can I use the same solution for both?
The short answer is no. Electroplating, electroless plating and immersion plating are all very different processes. Solutions are not interchangeable.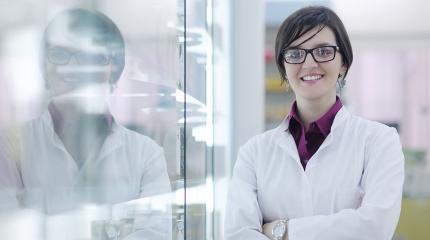 Don't see the answer to your question?
We're happy to have a Technic Representative respond to your specific inquiry.