Electrolytic Nickel Industrial Plating Chemistry

Technic offers a range of electrolytic nickel processes for industrial plating.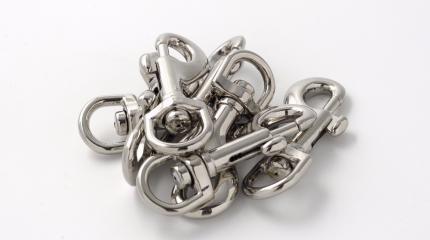 Goldeneye Black Nickel
Produces a uniform dark nickel/zinc (Ni/Zn) alloy finish on top of an electroplated Goldeneye Nickel deposit.  Varies from dark grey at moderately high current densities to dark black at low current densities, depending on operating parameters and equipment used. Can be used with barrel, rack, or medium-speed reel-to-reel plating equipment.
Glance CSF
Semi-bright nickel process that produces a highly leveled and ductile deposit exhibiting exceptional corrosion protection when used as the undercoat in a duplex nickel system. 
Glance HB
Semi-bright nickel process permitting to deposit the first nickel layer in the double nickel plating application and suitable for electronic and electromechanical industries.
Downloadable Files