Supplying Manufacturers for 75 Years

Technic is pleased to announce it has completed its 75th year of operation as a leading supplier of specialty plating chemistry, surface finishing and analytical control equipment, and engineered powders, to electronics manufacturers around the globe.

Founded in Providence Rhode Island in December 1944, Technic began operations as a chemical supplier to the New England decorative plating industry. By the late 1940s, Technic's expertise and products were used to support the earliest stages of the printed circuit board industry. By the 1950s, Technic would become an essential resource, developing specialty products and equipment for the rapidly growing electronics industry.
In the 1960s and 70s, Technic expanded operations throughout the US, setting up service and distribution centers in California, Illinois, and Texas. By the 1990s, Technic had grown to serve global markets with operations throughout North America, Europe, and Asia.
Today, Technic operates 23 facilities in 14 countries worldwide. We have created an interactive timeline highlighting our development over the past 75 years into a global corporation, supporting and pioneering products for today's leading technologies. These achievements would not be possible without the countless number of talented and dedicated people who have been part of our Technic family over the past almost eight decades. In honor of all those who have helped build our company and to our current employees worldwide, we say THANK YOU!
To our loyal customers, we offer our most sincere appreciation for allowing us the opportunity to serve you, and we look forward to continuing to build our relationships for years to come.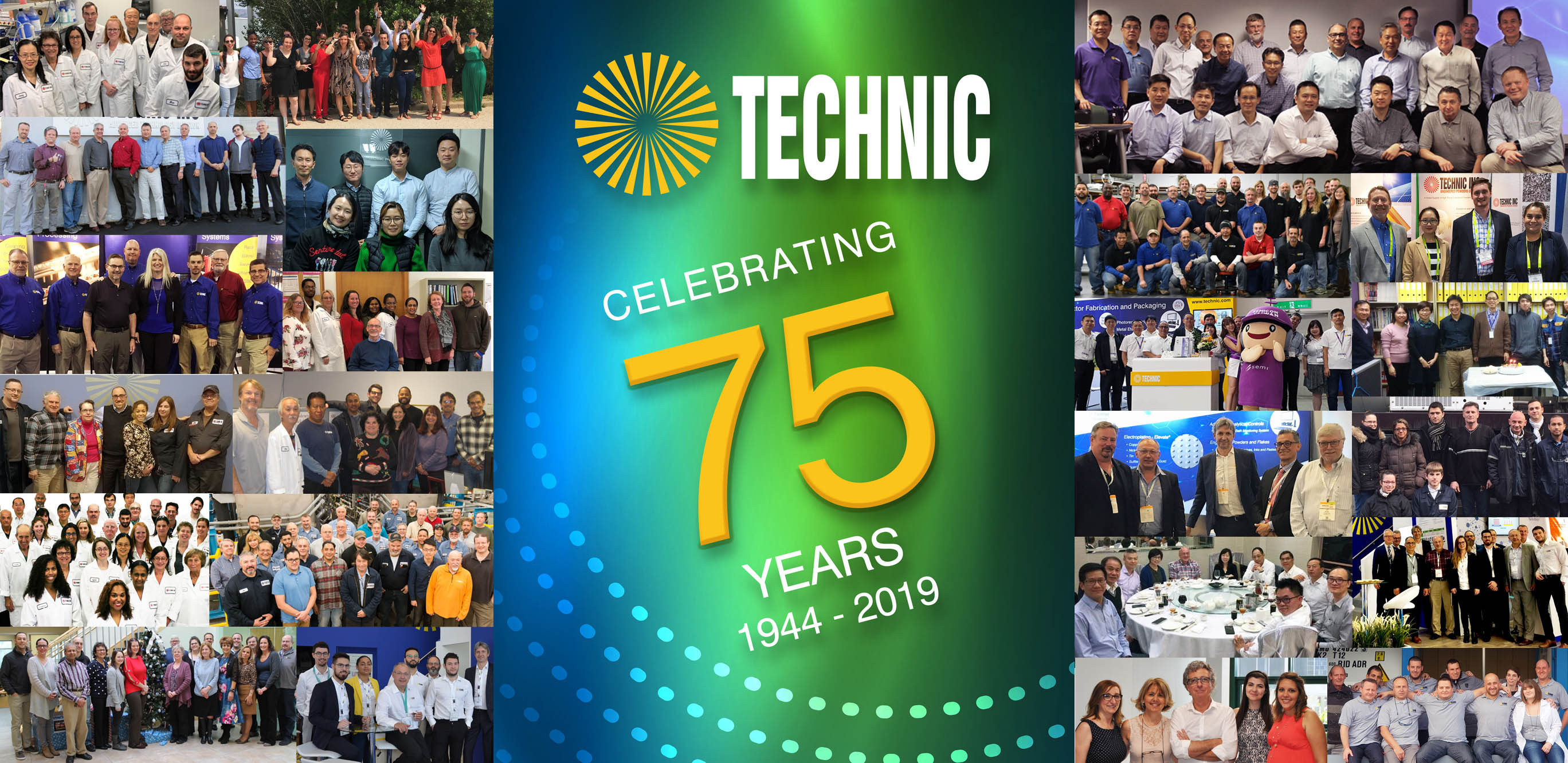 Downloadable Files