Technic WeChat Platform Offers New Way to Connect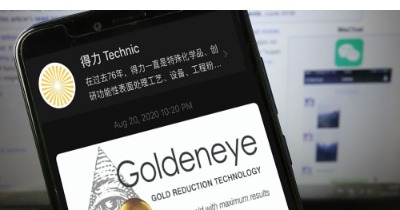 Hong Kong, China – Technic is pleased to announce the launch of its corporate WeChat account on August 10, 2020. WeChat is the dominant platform in China for messaging and social media with over 1 billion active users a month. The announcement exemplifies Technic's ongoing commitment to international marketing and sales of the company's innovative specialty chemicals for electronic component, semiconductor, and industrial manufacturers.
Technic's corporate WeChat account will feature product news, monthly articles, and industry insights as well as the ability for customers to connect directly with application experts and engineering specialists.
WeChat is arguably the most important platform for connecting with Chinese-speaking customers globally. It is a powerful tool that enables our application specialists to connect with Chinese speaking customers in meaningful ways that both inform and educate. In the coming months, we hope to share both product and industry related news as well as technical articles that we hope will be a valuable resource to industries we serve.
                                                     - Angus Leung, Managing Director, Technic China-HK
Downloadable Files