Technic Italgalvano and Yuken Celebrate

13

Years of Successfu

l

Collaboration in Europe
Headquartered in Japan, Yuken Industry started its business in 1937. For over half a century it has served Japanese OEMs, component manufacturers, and job shops in the automotive industry, providing innovative products and services around the world. Thanks to the solid partnership with Technic Italgalvano and Technic Deutschland, Yuken has been acquiring an increasingly significant position in the European market, where its customer base in the anti-corrosion products sector is constantly growing.
Yuken's anti-corrosion solutions include zinc and zinc alloy systems, zinc flake, and topcoats for zinc and zinc alloys. The products, manufactured in Italy by Technic Italgalvano, meet the highest quality standards and are available across Europe.
Yuken's zinc flake technology is particularly impressive, as zinc flake coatings are typically prone to failure in corrosion resistance applications, whenever the surface has been scratched or chipped during production. Yuken has developed a zinc flake coating system that addresses these issues and achieves high sacrificial corrosion resistance, even on scratched metal surfaces. Yuken's zinc flake coating system can reach over 1,500 hours of Salt Spray Test using just the basecoat (two layers).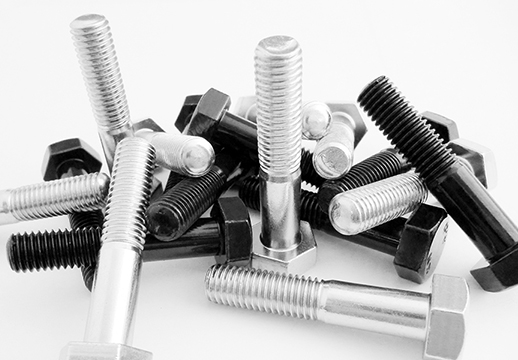 Yuken's Metasu Lubrus Topcoats are versatile solutions for electrolytic zinc and zinc alloys, and zinc flake deposits. The key market needs for topcoats involve friction coefficient and enhanced corrosion resistance. Our topcoats can meet the friction coefficient requirements of virtually any OEMs.  In addition, they guarantee great friction coefficient stability through repeated tightening and loosening cycles in the low friction range, and superb corrosion resistance.
Thanks to our successful partnership with Yuken Industry and the support of our sister company, Technic Deutschland, we have been providing advanced, high-performing anti-corrosion solutions* to customers especially in the automotive sector, to promote continuous expansion in Europe.
                              Giorgio Stabilini – Managing Director of Technic Italgalvano
*These products are available only in Europe. If you would like to consider using them in other areas, please contact Yuken Industry.