Webinar - Post Lithography Photoresist Removal

Technic's line of TechniStrip® products for surface preparation and resist stripping provide superior results and consistently high performance with the highest standards of purity. Removal of photoresist is a critical step to today's wafer level packaging production. TechniStrip® photoresist removers are environmentally friendly, NMP free, and include no hydroxamine or harsh chemicals.
Our webinar reviewed various applications, processing methods and discuss some of the challenges facing production. After the webinar there was a live Q&A session with Jérôme Daviot, R&D Director - SEC products for Advanced Surface Preparation and Douglas Holmes, Global Business Development Manager at Technic Inc.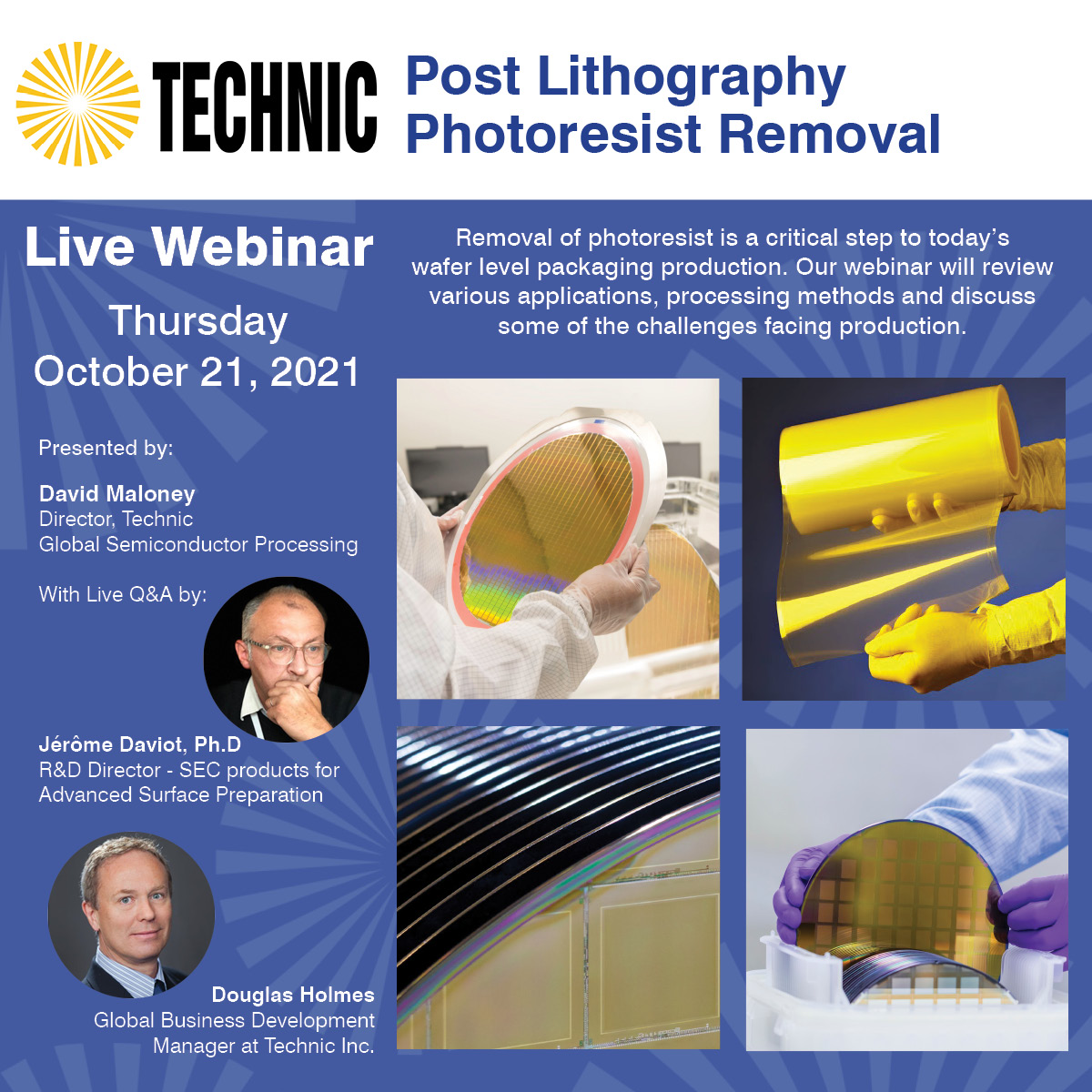 Learn more about Technic's full line of Semiconductor processing products.