Underground Tanks Installed at Amiens Facility in France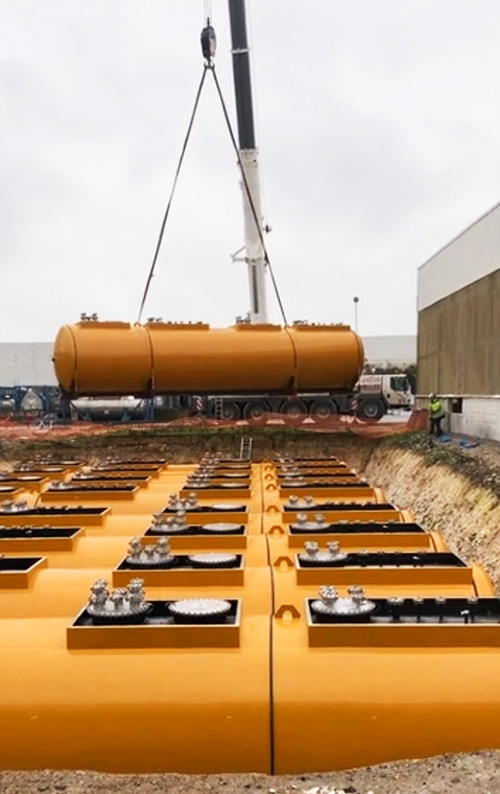 Construction continues at Technic France's Amiens facility with several large underground storage tanks recently installed at the site. Once operational, these tanks will allow Technic France to produce and store large volumes of high-purity semiconductor chemistry. The completed facility will significantly expand Technic France's production capacity for semiconductor products and allow it to better serve the growing customer base in Europe, North America, and Asia.
Our Amiens location is expected to begin operations in the second half of 2023, which is an ideal time to support European and global Semiconductor fab expansions. The new facility will also broaden our product portfolio and support our business strategy of becoming a global supplier of advanced semiconductor chemical processes. The state-of-the-art plant will further help Technic reach higher-quality standards to better serve our demanding customer base.
                                                    - Philippe Vernin - President, Technic France 
The Amiens facility is Technic France's fifth location in France and is currently undergoing complete rebuilding in preparation for the production of its advanced ultrapure chemicals and high-performance strip, etch, and clean processes for Semiconductor manufacturing.