Solder Masks, Inks & Liquid Coverlays for PCB Fabrication

Technic is a global supplier of solder masks, legend inks and liquid coverlay materials to the Printed Circuit Board industry.  We offer liquid photoimageable solder masks and coverlays, as well as UV and thermal curable solder masks, curable marking inks and etching resist.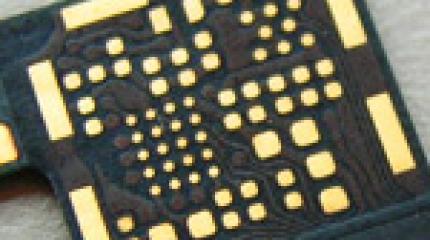 Liquid Photoimageable Coverlay & Solder Mask
Black Liquid Soldermask for
Flexible Fine Pitch Direct Imaging
Ideal for demanding assembly conditions
No cracking – durable and flexible
Less than 10 microns of undercut
High resolution
Excellent chemical resistance
TechniFlex LCL 1000F/423M is ideally suited for demanding assembly conditions, including hot-bar soldering or multiple lead-free reflows. Extensive testing of TechniFlex 423M has shown no cracking after multiple 180 degree bends, even when processing 12-micron polyimide substrate.
TechniFlex LCL 1000F/423M provides exceptionally fine resolution in a matte black product. With less than 10 microns of undercut, TechiFlex LCL1000F/423M consistently provides high resolution on 50-micron solder dams with excellent chemical resistance to ENIG, ENEPIG, Ag and Sn finishes.
TechniFlex LCL 1000F/423M is available in two versions:
TechniFlex LCL 1000F/423M U6 - for direct imaging/manual exposure
 
TechniFlex LCL 1000F/423M U7 - for either direct imaging/manual exposure or roll to roll coating operations
TechniFlex LCL 1000F
Liquid photoimageable solder mask/coverlay for Rigid-Flexible circuit panels
Easily passes industry flexibility testing (10,000x at 180° bending with 1/16 inch mandrel)
Halogen free and RoHS compliant
2 mil resolution capability for today's most advanced technologies
Excellent Copper, FR4 and Polyimide adhesion
Passes UL94 V-0 & NASA outgassing specifications
Meets or exceeds IPC SM 840C, Bellcore TR-NWT-000078, and MIL P55110D specifications
Colors - Green, Amber, (Other colors are available upon request)
TechniMask ISR 1000E
Liquid photoimageable solder mask for rigid circuit panels
Excellent cosmetic appearance, with a range of colors and surface finishes
Wide process latitude enabling fine image reproduction with clean PTH/via development
Resolution capability below 2 mils for ultra fine pitch solder dams
Superior resistance to all plated surface finishing processes including ENIG, immersion tin and immersion silver
UL File #E83246, rated 94 V-0 with soldering limits of 20 seconds @ 288°C
Meets or exceeds IPC SM 840C, Bellcore TR-NWT-000078, and MIL P55110D specifications
Colors – Green, Blue, White, Red, Black, Clear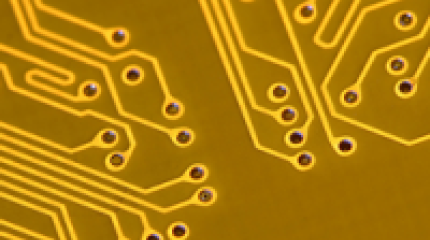 UV and Thermal Cure SolderMasks
TechniMask UV-SR2
UV curable Rigid/Flexible solder mask
Suitable for use on single, double sided, PTH, multilayer PC boards and flexible circuit boards
No bleed around exposed pads
Superior resistance to all plated surface finishing processes
UL File #E83246, rated 94V.0 with soldering limits of 20 seconds @ 260°C
Meets or exceeds IPC SM-840C, Bellcore TR-NWT-000078, and Mil P55110D specifications
Colors – Green, Blue, White, Red, Black, Yellow, Clear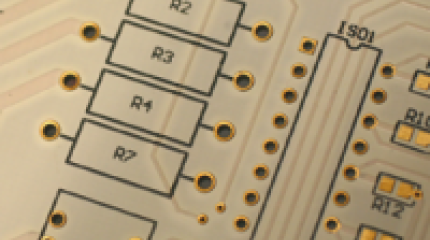 UV and Thermal Curable Marking Inks
Protokote SPN
Solvent free single pack thermal cure marking inks
No VOCs (volatile organic compounds), single component, ready to use
No mesh drying, no discoloration after curing
Excellent adhesion to a wide variety of laminates and solder resists
High definition
Colors - White, Yellow, Black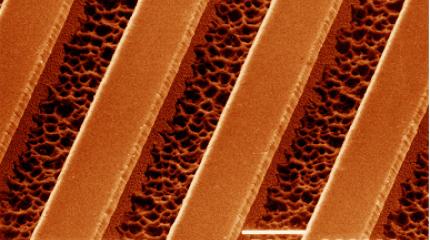 UV and Thermal Etching Resist
Protokote 112
Thermal cure etching/plating resists
Alkaline strippable/ 3-7%NaOH at 40-50°C
High definition/minimizing resist smearing
Chemically resistant to all acid plating processes
Resistant to acid etching processes
Color - Translucent Blue