Final Finishes - Immersion

Technic provides high-efficiency and economical solutions for the final finish plating, as well as 5G options for the PCB fabrication. The following listings do not include pre-clean options, as they have to be adjusted on a case by case basis.
ENIG (Electroless Nickel Immersion Gold)
ENEPIG (Electroless Nickel Electroless Palladium Immersion Gold)
EPIG (Electroless Palladium Immersion Gold)
Immersion S

ilver
Technipad IS 7070, when used with Tarniban KS 11, is the best possible combination to address harsh environments, and exceptional shelf life, in the high-frequency world of the 5G communication.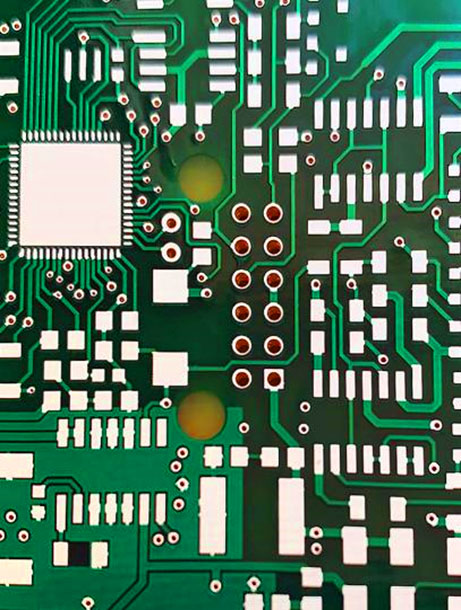 TechniPad IS 7070 is an extremely stable, nitrate-free, slightly alkaline solution for immersion deposition of silver onto copper and copper-based alloys. By using a proprietary silver complex, TechniPad IS 7070, has no nitrates in the formula and has a wide tolerance for chlorides. The result is a controlled pore-free deposit without excessive copper attack. Ideal for 5G applications with the lowest insertion loss. The deposit color and tarnish resistance are excellent, providing consistent solderability for electronic assemblies. TechniPad IS 7070 meets IPC-4553A. It provides a solderable, flat, lead-free surface for all levels of interconnect technology.
Tarniban KS II is an organic thiol post-treatment process that effectively protects silver surfaces from oxidation/tarnishing. It may be used as an immersion-only process or applied cathodically for increased protection. When used as directed, Tarniban KS II forms a thin, colorless, transparent film on the silver surface which provides resistance to corrosion. The protective film has no detrimental effect on the electrical properties of the treated silver. Furthermore, Tarniban KS II has no adverse effects on solderability. Tarniban KS II was specifically designed to pass the most stringent sulfide corrosion tests. Tarniban KS II has also been shown to be an effective treatment for reducing the porosity of gold deposits as measured by nitric acid vapor porosity testing. Ideal for 5G applications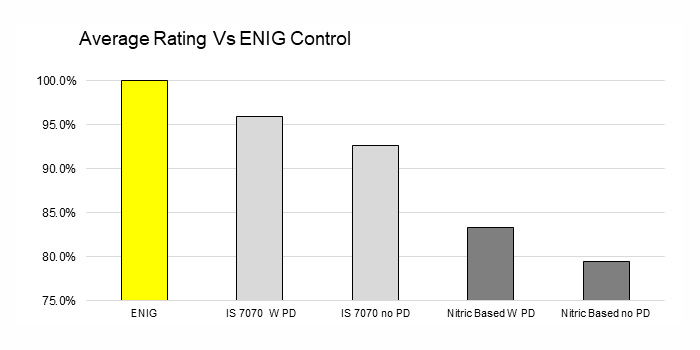 Request more information on our Immersion Silver products for PCB
Immersion Tin
Leveltech is an immersion tin deposition process with a metallic additive that helps promote solderability and inhibits whisker growth associated with pure tin deposits. Leveltech can be used in either immersion or flood conveyor applications. Care should be taken when specifying flood systems and conveyorized equipment to ensure minimum agitation of solution and correct construction materials are used. Leveltech is a direct alternative to HASL, ENIG, immersion silver, and OSPs. It deposits a thickness of between 0.7 and 1 micron of planar tin, and as such, the deposit is ideal for soldering applications and will withstand up to three thermal cycles. The unique metallic additive helps to produce a dense, fine crystalline deposit and reduces the possibility of whiskers. Leveltech can be fully controlled by standard analysis techniques and replenishments made to control the bath. Leveltech is the ideal process for surface mount and press fit applications.
Request more information on our Immersion Tin products for PCB