Electroless Nickel Plating for Industrial Finishing

Technic offers state-of-the-art electroless nickel plating chemistry for industrial surface finishing applications.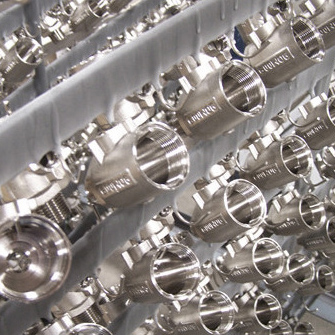 The electroless plating process does not involve applying electricity directly to the metal surface; instead, it relies on the oxidation-reduction (red-ox) reaction between nickel and phosphorous allowed by the catalyst. Electroless plating, used on aluminum, steel and metal alloy surfaces (among others), is often chosen when specific physical characteristics of the deposit are required.
Technic's selection of electroless nickel plating processes are designed to improve the characteristics of metal surfaces, such as increasing corrosion resistance, hardness and covering power, and improving appearance. Electroless nickel products include low, medium and high phosphorous solutions in order to satisfy all of our customers' needs. Typically, high phosphorus content enhances corrosion resistance, however, at the same time it could reduce metal surface hardness.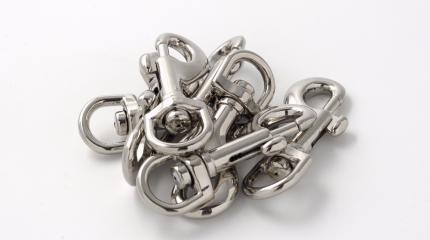 Techniphos 615
Techniphos 615 is an electrolytic nickel/phosphorous (NiP) plating process that produces > 10 % phosphorous over a wide current density range. Unlike typical NiP processes that exhibit low phos content at high current densities, Techniphos 615 represents a truly unique formulation that outperforms anything currently available.
Techni EN 9155
Semi-bright high phosphorous with high corrosion resistance. Self regulated pH.
Techni EN 6500
Medium phosphorous electroless nickel plating process for industrial applications that provides bright deposits.
Techni EN 4100
Alkaline electroless nickel plating process ideal for aluminum surfaces. 
Techni EN 3500 TF
Advanced high phosphorous electroless nickel process designed to deposit a uniform, nickel phosphorous composite alloy with ultra-fine PTFE particles.  
Techni EN 5300
Low phosphorous, bright electroless nickel that produces a compressive stress hard deposit with excellent corrosion resistance in alkaline environments.
Techni EN AT 5600
Advanced mid-phosphorus electroless nickel used with ENIG or ENEPIG processes.