Post-Treatment Chemistry for Decorative Applications

Technic provides a selection of post-treatment chemistry for all your decorative final finishing needs. From passivation processes, anti-tarnish and de-watering agents to neutralizers and clear finish lacquers, Technic offers several advanced process solutions to preserve and protect your final manufactured products.
Anti-tarnishes and passivation are typically used to prevent oxidation from developing on the metal surface in decorative applications. Technic's extensive range of anti-tarnish products includes solutions for copper and copper alloys, silver, tin, and tin alloys among others.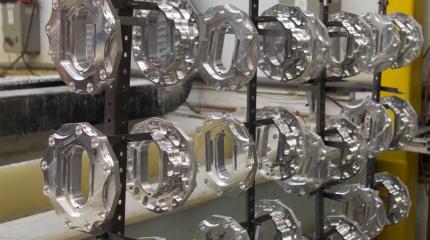 Protex 65
Chrome free, organic copper and alloy passivation product, suitable for all copper alloys
Tarniban KS II
Chrome free passivation for Gold and Silver deposits, passes sulphide tests; can be applied by immersion or anodically for increased protection
Tarniban C48
Specifically designed for use with Tin and Tin alloy deposits which are subjected to post-plate thermal exposure in high humidity/steam environments; for optimal results, should be used in combination with Techni PST Neutralizer; suitable also for Nickel and Copper
Downloadable Files