Over 24 Global Facilities in 14 Countries

Technic has over 24 global facilities in 14 countries within North America, Asia, and Europe. Our Advanced Engineered Solutions approach to customer projects allows Technic to add substantial and differentiated value to the markets and customers we serve. We look forward to helping you realize the maximum potential of your new product development goals.
About Technic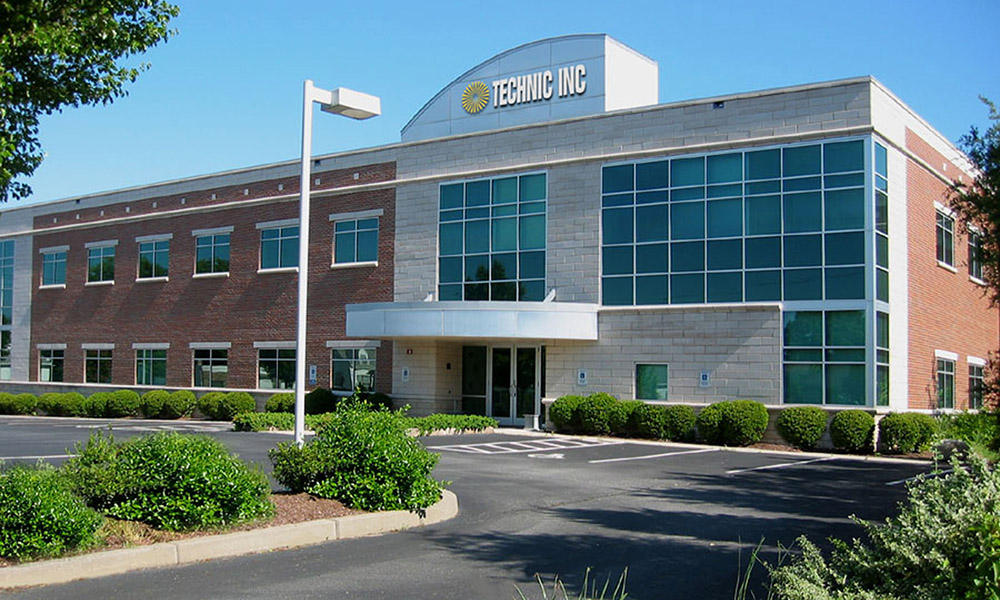 Technic's corporate headquarters, including primary chemical / precious metal manufacturing and research labs, is located in Cranston, Rhode Island. The Company's international expansion, starting in the 1950's, has brought Technic products and services around the globe. Technic is currently represented globally by subsidiaries in Canada, the United Kingdom, France (3 facilities), Germany, Italy, Japan, Korea, Taiwan, Singapore, Hong Kong and China. US customers enjoy support from US regional offices and warehouse facilities in Chicago, Dallas, Anaheim, CA and San Jose, CA. Research and Development is conducted at four separate locations worldwide. The company has over 15 customer analytical support laboratories globally.
Technic's chemical specialty product lines include the industry's broadest precious metal electroplating chemistry offering, including processes for gold, silver, rhodium, palladium, platinum, and ruthenium. Our photovoltaic product offering is growing quickly and features the TechniSol® brand of specialty chemicals, including our unique LIP (light induced plating) range of silver and nickel processes. Our patented lead free Tin and Tin alloy processes have established a strong reputation for superior deposit morphology and assembly performance. Our expanding offering in the PWB fabrication market includes several final finish alternatives, a complete imaging product range, and a strong portfolio of wet chemistry processes. In addition, technology alliances with leading global partners further strengthens our portfolio and allows Technic to offer customers innovative solutions to future surface finishing challenges.
Our specialty chemical products are supported by three equipment groups. The Technic Equipment Division, located in Pawtucket, Rhode Island, serves the electronics, anodizing, and industrial finishing industries with innovative technology, including our patented Spouted Bed® Electrode (SBE®) plating tool. Surface Finishing Technologies (SFT) located in Clearwater, Florida, specializes in continuous vertical processing equipment for both rigid and flexible materials, including our new line of c-Si and thin film photovoltaic processing tools. SFT specializes in unique electroplating solutions for high volume continuous processing of semiconductors, connectors, PV cells, and printed circuits, meeting the challenges of today's lean manufacturing. Technic Future Automation, our equipment group located in Singapore, supports our growth platform in Asia for cost effective, diversified electronic plating equipment. Technic's unique ability to provide both proprietary chemistries and specialized equipment offers customers a complete, engineered solution specific for each application.
Technic also produces a wide variety of engineered precious and base metal powders, flakes and spheres. These powders are used globally for the manufacture of conductive inks, paints, adhesives, and pastes for the electronics and semiconductor industries.
Technic also operates a subcontract plating service facility in Suzhou, China where electronic components are metallized as an outsource manufacturing service for some of the world's largest semiconductor component suppliers.
Technic delivers innovative, advanced engineered solutions to strategic customers globally through our highly attentive local support teams. We pride ourselves on innovation, global reach and strong local technical support.