Circudep 4000 

石墨劑
Circudep 4000石墨劑是一種高度穩定和經濟型的基於直接金屬化系統的石墨工藝,適用于水準溢流傳送帶工藝設備。整個工藝流程由三個化學階段組成,可提供用於化學鍍銅的低成本、高速、可靠性替代品。結合我們的Circudep 3500清潔調整劑, Circudep 4000 石墨劑可為軟硬結合PCB應用提供高效覆蓋膜。
Circudep 4000石墨劑和 Circudep 3500清潔調整劑在歐洲和亞洲均有銷售,並具有以下主要優勢:
高工藝產量導致低成本生產

縮短工藝迴圈,設備使用少,減少化學品成本

領先

的工藝性能

綠色化學品可消除甲醛和銅
CIRCUDEP 3500 – 清潔調整劑
Circudep 3500清潔調整劑是一種獨特的配方,可在各種基材上提供優質的調理性能,包括聚醯亞胺,Rogers和FR-4,以及高頻材料MPI,LCP等。
優點:
優質的清潔性能,可消除銅表面的氧化和油蹟,如手指印。
極好的調理劑,可為

Circudep 4000

石墨顆粒提供均勻吸收。
Circudep 4000 - Graphite Metalization Process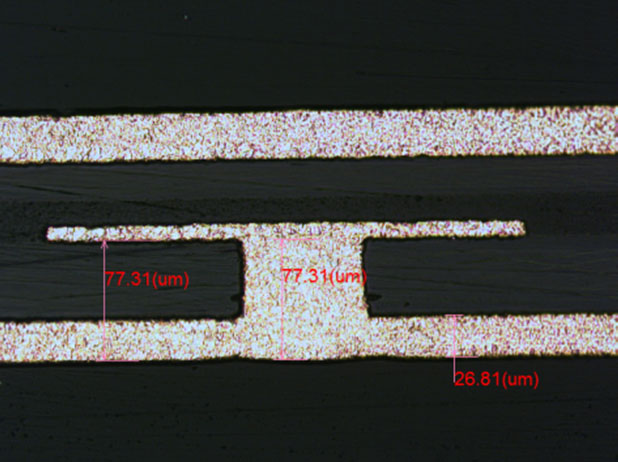 Circudep 4000 is a proprietary formulation offering great performance on a wide variety of substrates for rigid and flexible circuitry, including some of the most difficult to plate substrates and features.
Advantages:
Stable graphite solution with small particle sizes between 0.3 and 0.7 μm, making it ideal for blind vias and high aspect ratio holes.

Low operating temperature providing reduced operating costs and resulting in minimal copper attack and a longer solution life.

High process yields capable of treating 135 square meters of surface area per liter of concentrate.