Technic's EBA(电镀槽分析仪)提供一个简单的仪器可准确且不麻烦地量测客户的电镀槽液。EBA利用独创的专利技术结合自开发的软硬件给客户省时省成本的条件下更可大大得到较一致性及较准确性的量测结果。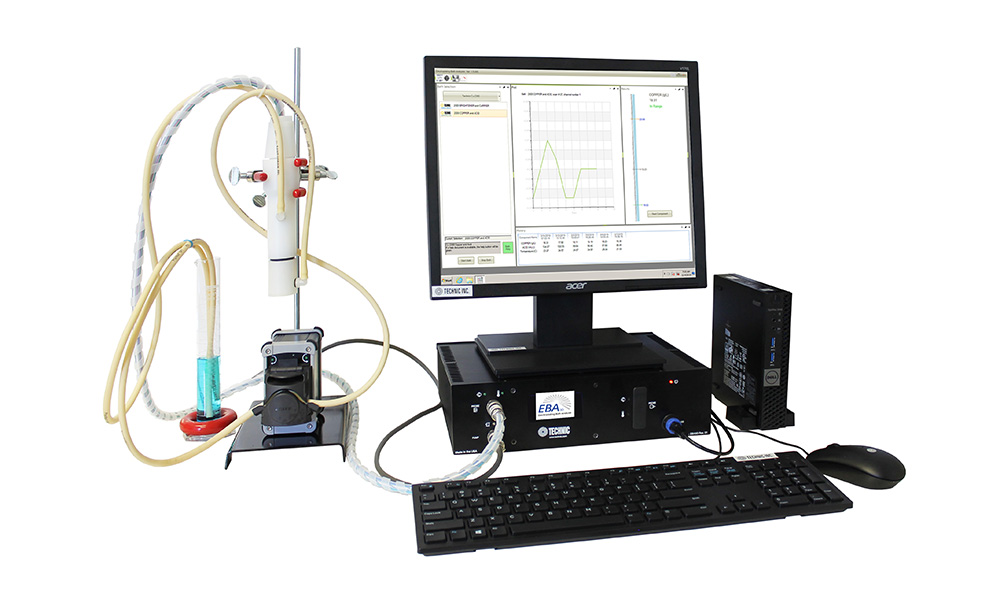 EBA好处
精确测量有机添加剂的浓度
减少样品准备和分析时间
模块化/桌式配置
提供客制分析
全球提供技术支持和专业知识
展现对每个成份的精确分析
利用典型单样品的分析即可量测所有有机和大多数无机成分
分析时不需要添加任何添加剂或试剂
Technic's EBA是唯一一种采用化学计量学方法结合AC和DC伏安法的商用仪器。
通过利用AC和DC伏安法,可以获得大量潜在参数,可以控制这些参数以识别和精确测量电镀溶液中的特定有机物和无机物的浓度水平。
化学计量学是一门化学学科,它使用数学,统计学和形式逻辑来选择最佳实验程序以进行精确的数据选择。化学计量学只提取最重要的信息,从而消除干扰和基质效应,否则会影响结果。
EBA Method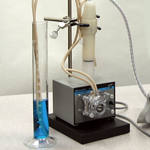 Presents a precise analysis specific for each component
Typically utilizes only a single sample for all organic & most inorganic constituents
Requires no additions during typical analysis
Technic's EBA is the only commercially available instrument that employs the combination of AC and DC voltammetry in a chemometric approach.
By utilizing both AC & DC voltammetry, a tremendous number of potential parameters become available that can be controlled to identify and precisely measure specific organic and inorganic levels in electroplating solutions.
Chemometrics is a chemical discipline that uses mathematics, statistics and formal logic to select optimal experimental procedures for precise data selection. Chemometrics extracts only the most significant information thereby eliminating interferences and matrix effects that can otherwise skew results.
EBA Hardware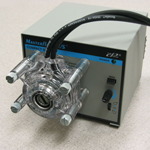 The basic EBA unit consists of:
Peristaltic pump for sample flow
Probe where the sample is electrolyzed
EBA processor that controls & measures the electrochemical reaction
CPU to report and track the results in easy to read tables & charts
The EBA probe has no moving or consumable parts which virtually eliminates the excessive probe maintenance required by competitive instruments. The patented design creates a clean reproducible working electrode for each measurement. This improves analytical consistency, reduces maintenance, and eliminates down time as well as costs due to worn electrodes.
EBA Software
Clear, easy to use program
Reduced analytical cost
Consistent and reliable results
By utilizing a simple point & click program the EBA presents a complete readout of current conditions of the electroplating bath. The EBA software also stores and produces reports on each analysis.