Technic offers a full line of advanced production equipment specifically designed for the Anodizing Industry. A long time supplier to Anodizers, Technic provides proven leadership, unparalleled support and ongoing technical service to anodizing manufacturers around the globe.
In anodizing, the basic electrochemical reaction converts the material's surface to an oxide. Depending on the oxide thickness, the coating can provide additional wear resistance, reduce corrosion and improve lubricity. In addition, the process can add dimensional stability and anti-galling characteristics or impart other surface characteristics such as color or allow color to be added through subsequent processing.
LEARN MORE: Aluminum Anodizing - Products Finishing by Mark Couden, Technic Inc.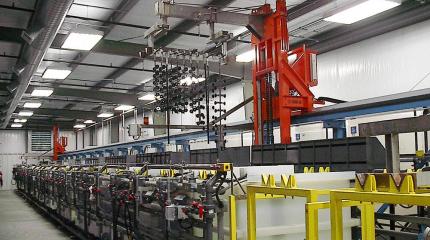 Anodizing Equipment
Technic Equipment Division offers state-of-the-art anodizing equipment and technologies including automated, semi-automatic, and manual hoist systems, as well as manual anodizing consoles.