Semiconductor Plating Tool
Technic's SEMCON 1000 is the latest design of dependable, wet bench wafer metallization tools for the semiconductor industry. The SEMCON 1000 wet bench performs critical electroplating operations with a high degree of uniformity and repeatability on industry standard and non-standard substrates, including Si, GaAs, InP, and other glass-type substrates. Our equipment engineering and chemical process teams work together to provide the optimal SEMCON tool configuration for each specific application.
MEMS/MOEMS
Bump Application
LED Application
Chip Level Wafer
Photonics Application
Pilot Solar Application
SEMCON 1000 Wet Bench
Low cost wet bench design for R&D and low volume applications.
Same basic cell and wafer holder design as used on our highly successful SEMCON 1500 and 2000 series. 
Tool features a single plating cell and dragout rinse cell.
Plating and electroforming of wafers or discrete parts, silvers, etc., up to 200mm.
Tool is self-contained, constructed of white polypropylene with a clear PVC process cover designed to meet class 1000 clean room specification.
Plating cell components include heating temperature control, low level safety device, pump and filter, DC power supply, and wafer holder.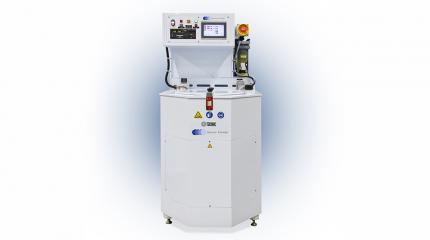 SEMCON Fountain Wafer Plating Tool
Expanding on the popularity of the Semcon 1000 single wafer processing for R&D and small scale production, the Semcon Fountain offers more options and features with a patented chamber design and solution sparger that closely resembles a full-scale production environment.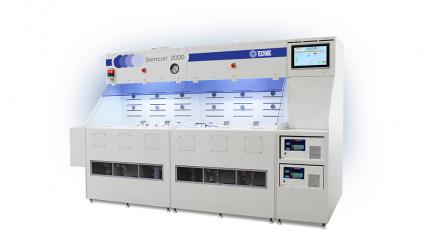 SEMCON 2000
The Semcon 2000 is a highly dependable, wet bench style, multiprocessing, electroplating tool that performs critical plating accuracy with a high degree of uniformity and repeatability.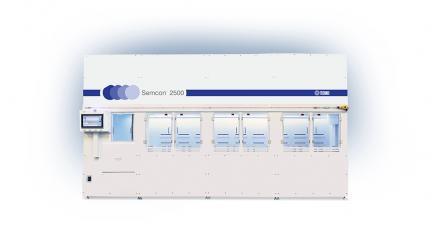 SEMCON 2500
The Semcon 2500 is an automatic, fully enclosed, multi-wafer rack system designed for use with electroless and immersion plating processes such as ENIG and ENEPIG. This modular system utilizes a programmable multi-process interface and offers easy access for maintenance/changeovers, making it ideal for both process development and full-scale production.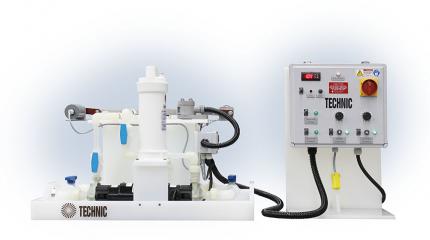 Wafer Plating Test Cell
Technic's Wafer Test Cell provides a complete, portable environment for wafer plating. The unit is designed for laboratory research and small-scale production testing and sampling of plated wafers.