Technic提供了一条不断发展的化学工艺路线,以满足当今医疗设备的高标准和关键性能要求。
Whether you need support in the gold plating of electronic connectors, electropolishing surgical instruments or implants or finishing 3D printed metal and plastic parts, we can help.
Technic currently offers processes and equipment to support the following:
Anodizing – Titanium  and Aluminum

Bright Dipping

Cleaning - Aqueous

Deburring  - Chemical and Electrochemical

Electroplating

Electropolishing - Titanium and Stainless Steel

Passivation

Pickling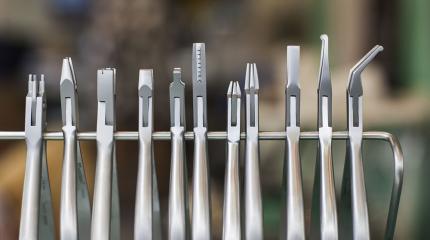 Visit our Chemistry Database
To find out more about Technic's specific products for the medical industry, vist our Chemistry Database and select your application. Or, feel free to contact use with a specific application or request.