Technic为工业精加工应用提供了一系列的工艺解决方案。从清洁剂,活化剂,剥离剂和蚀刻剂到我们举世闻名的电镀化学品,Technic公司还为各种应用和环境提供全方位的抗变色处理。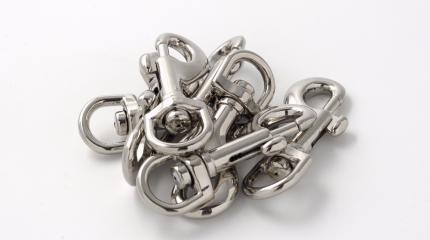 Techni EN 9155
Semi-bright high phosphorous with high corrosion resistance. Self regulated pH.
Techni EN 6500
Medium phosphorous electroless nickel plating process for industrial applications that provides bright deposits.
Techni EN 4100
Alkaline electroless nickel plating process ideal for aluminum surfaces. 
Techni EN 3500 TF
Advanced high phosphorous electroless nickel process designed to deposit a uniform, nickel phosphorous composite alloy with ultra-fine PTFE particles.  
Techni EN 5300
Low phosphorous, bright electroless nickel that produces a compressive stress hard deposit with excellent corrosion resistance in alkaline environments.
Techni EN AT 5600
Advanced mid-phosphorus electroless nickel used with ENIG or ENEPIG processes.