Circudep 4000
Circudep 4000 is a highly stable and economical, graphite based direct metallization system for use with horizontal flood conveyorized process equipment. The full process sequence is comprised of three chemical stages offering a low cost and high-speed, reliable alternative to Electroless Copper. Combined with our cleaner/conditioner Circudep 3500, Circudep 4000 provides highly effective coverage for both rigid and flexible PCB applications.
Circudep 4000 and Circudep 3500 cleaner/conditioner are available in both Europe and Asia and provide the following key advantages:
High process yields resulting in low-cost manufacturing.

Shorter process cycle allowing for less equipment and reduced chemical costs.

Leading-edge

process performance

Green chemistry eliminating formaldehyde and copper
CIRCUDEP 3500 – 清潔調整劑
Circudep 3500清潔調整劑是一種獨特的配方,可在各種基材上提供優質的調理性能,包括聚醯亞胺,Rogers和FR-4,以及高頻材料MPI,LCP等。
優點:
優質的清潔性能,可消除銅表面的氧化和油蹟,如手指印。
極好的調理劑,可為

Circudep 4000

石墨顆粒提供均勻吸收。
Circudep 4000 - Graphite Metalization Process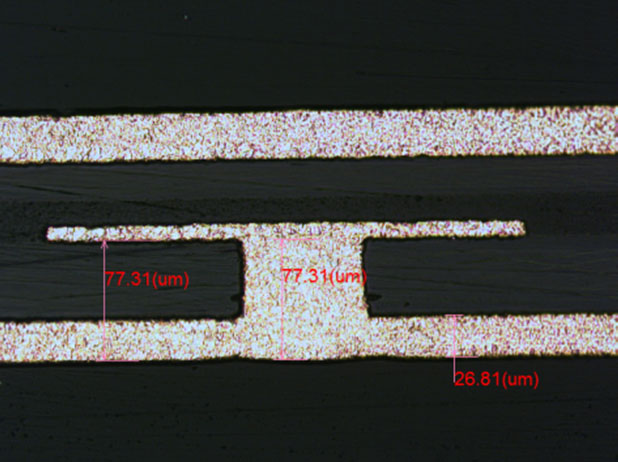 Circudep 4000 is a proprietary formulation offering great performance on a wide variety of substrates for rigid and flexible circuitry, including some of the most difficult to plate substrates and features.
Advantages:
Stable graphite solution with small particle sizes between 0.3 and 0.7 μm, making it ideal for blind vias and high aspect ratio holes.

Low operating temperature providing reduced operating costs and resulting in minimal copper attack and a longer solution life.

High process yields capable of treating 135 square meters of surface area per liter of concentrate.