Technic Environmental Chemical and Equipment supplies fully designed environmentally friendly systems for a variety of industries employing the latest technologies and advance engineering for;
Water Treatment
Air Treatment
Water Recycling
Water Treatment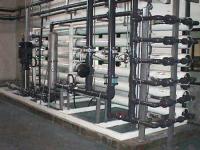 Filtered Water
Employs multi-media filter and activated carbon filter to achieve <3 NTU turbidity.
Softened Water
Employs strong acidic cation exchange resin to achieve total hardness of <5-mg/l CaCO3 for softened water supply to facilities, such as boiler, cooling tower and rinse water for general chemical preparation, pre-treatment and non-critical production processes.
Pure Water
Employs membrane technology or ion exchange technology to achieve water purity of <10 µS/cm. Also, collecting the concentrated wastewater from the membrane system for multi-media filter backwashing saves 30% of water consumption.
Ultra-Pure Water
Employs EDI, multi-layer ion exchange, mixed bed ion exchange and membrane technology to achieve water purity to >17 MΩ-cm and ppb level of TOC content.
Air Treatment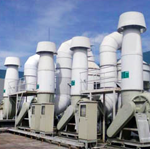 Technic ECE Air Treatment Systems

Technic ECE designs, constructs and installs advanced air exhaust systems for wide variety of industries. From concept to full implementation, ECE experts can determine your ventilation requirements and configure a complete program for air treatment needs such as ducts, filters and scrubbers. In addition, ECE will oversee the installation, provide system training and offer ongoing maintenance.
Precise calculation of air flow rate to determine air duct diameter and required power
Employ imported exhaust fan to reduce noise level, vibration and routine maintenance
Inverter applied for adjusting variable frequency motor according to the air flow rate to achieve energy saving
Water Recycling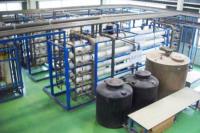 Technic ECE Water Recycling Systems
With an thorough understanding of chemical processes and the equipment of the industries we serve, our approach to water recycling is on a basis of utilizing fundamental chemical reaction mechanisms in maximizing water recycling and minimize cross contamination. Ion exchangers, UF, NF, RO membranes, and high effectiveness UV technology are applied to separate metals and organic matter to achieve a maximum of on-line water recycling for production.