Technic offers standard as well as specialized advanced processing and material handling technologies for a variety of continuous plating and wet processing applications.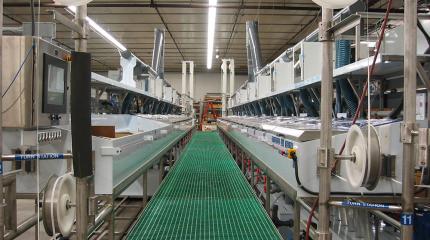 Reel to Reel Systems
Custom built modular construction with interchangeable plating tools for a variety of applications.
Roll to Roll Systems
Technic's MP200CS is an advanced roll-to-roll plating and wet processing system that offers a variety of key benefits for today's flexible printed circuits, metal foils, and other flexible substrates.
High Speed Process Chemistry
Technic supplies proprietary high-speed process chemistry for reel to reel and roll to roll applications. 
Learn more (Link results needed)