Final Finish Solutions for PCB Applications

Technic is well established as a worldwide leader in Final Finish Solutions for printed circuit board applications, as well as connector, lead frame and semiconductor applications. Technic is a major supplier of precious metals, tin and tin alloyed products that are used to preserve, as well as enhance, soldering and bonding through all levels of interconnection. Technic products are formulated to meet the highest industry standards, provide cost savings, and reduce environmental footprints.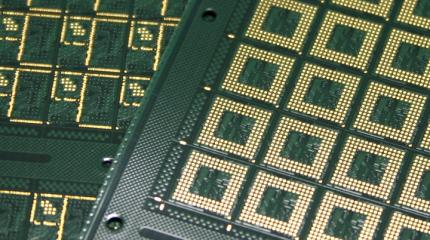 TechniPad ENIG & ENEPIG
Precise activation
Non-cyanide immersion gold
Stable electroless palladium
Flat electroless nickel deposit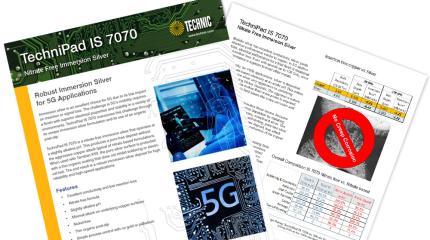 Immersion Silver - TechniPad IS 7070
Cyanide and Nitrate free

Excellent uniformity

Proprietary silver complex
Unlike most immersion silver processes on the market, the TechniPad IS 7070 process is both cyanide and nitrate-free. It will deposit approximately 0.125 microns (5 uin) of silver per minute on copper and copper alloys. The process is slightly alkaline and, unlike acid processes, the deposition of silver from TechniPad IS 7070 is controlled, yielding more uniform silver thicknesses over a wide range of PCB designs. TechniPad IS 7070 has a wide tolerance for chloride and does not require a pre-dip or DI water rinsing prior to the immersion silver bath.
Downloadable Files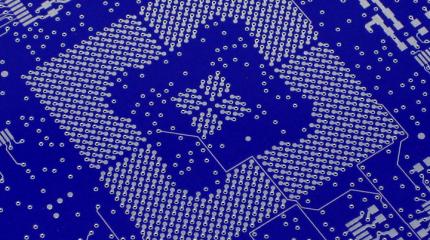 Immersion Tin - Leveltech
Technic's Leveltech is an immersion tin process with a metallic additive which helps promote solderability and inhibit whisker growth. Leveltech is a direct alternative to HASL and ENIG; it deposits a thickness of between 0.7 and 1 micron of planar tin. The deposit is ideal for subsequent soldering and will withstand up to three thermal cycles.
Inhibits whisker growth
Consistent, uniform coating thickness
Extended storage, up to 12 months
Multiple thermal exposures without decreased solderability
Compatible with flux products including no-cleans
Short process cycle
Ideal for press fit connections
Economical to use
Downloadable Files