Copper Solutions for Printed Circuit Applications
Technic offers a selection of Acid Copper products for printed circuit board applications. Selection of an electrolytic Acid Copper depends on the board design, the type of plating cell being used and specific performance requirements. Technic technical specialists work with our customers to provide the electrolytic Acid Copper technology necessary to assure superior process performance.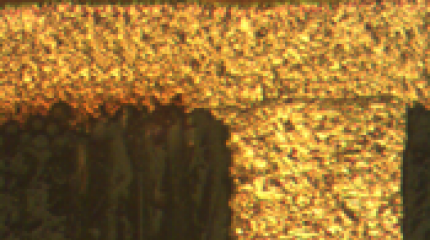 Technic CU 2900
Low current density processing for improved distribution on demanding designs

Increased production capacity on standard product

The superior throwing power of Techni CU 2900 results in uniform deposits with good ductility and a fine-grained, equiaxed structure.

One-component system for amp-hour based replenishment. Individual components are available for optimization of specific applications.
Downloadable Files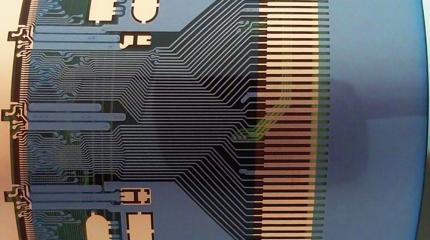 Technic CU128
Technic CU128 is a high-speed DC acid copper designed for use in high flow plating cells like Technic MP200

Excellent throwing power with higher current density when compared to competitive processes.

Can be used with Soluble Anodes or Technic ISA insoluble anode system
Downloadable Files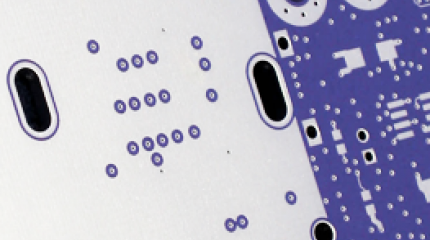 Technic CU135
Technic CU135 is designed to be used with Technic ISA insoluble anode system in high throw applications where lower current densities are used.

Technic CU135 provides better throwing power at higher current density when compared to competitive processes and delivers excellent distribution.

Higher throughput and higher first pass yields for fine pitch structures typical in advanced electronics.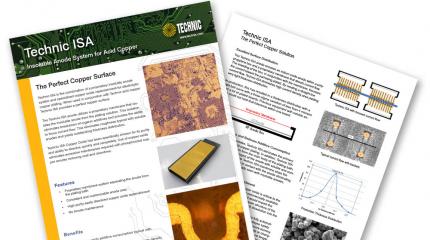 Technic ISA
Technic ISA Insoluble Anode System: The Technic ISA system eliminates high consumption of additives and utilizes copper oxide to maintain copper concentration in the plating solution. By eliminating soluble anodes, the Technic ISA system provides;
A defect free surface by eliminating a major source of nodules

Improved plating distribution by providing a consistent anode area

Improved deposit performance by eliminating high breakdown of organic additives

Technic ISA performance is guaranteed in conjunction Technic acid copper additives or with Technic plating equipment.