Pre-cleaning either by solvent emulsion degreaser or heavy duty soak cleaners is an essential first step in decorative metal finishing. The cleaning and pretreatment process removes soils such as oils, greases, buffing compounds and drawing lubricants and can be applied either by a spray or immersion. The use of Electrolytic cleaners and Etching or Pickling may also be required depending on your material and the required finished. Our Technic experts can assist in the selection of process steps required for your specific application.
For a complete listing of our products visit our Chemistry Database.
Soak Cleaners
Remover Techno Solvit
Soak Cleaner – low alkalinity liquid degreaser with deoxidizing action
Remover 16 LQ
Liquid Cleaner – for buffing compounds and processing oil removal
Remover 122
Powder Cleaner - for buffing compounds and processing oil removal
Remover PB
Powder Cleaner - buffing compounds and buffing greases removal
Electrolytic Cleaners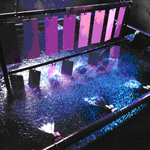 Removel 555
Brass electrolytic cleaner - cathodic anodic degreaser
Removel 558
All metals cleaner - cathodic and anodic degreaser
Removel 600
Activation - nickel plated surfaces activation
Etching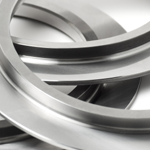 Remova 95
Sulphuric acid alternative - Neutralizer
Remova 3021
Pickling agent, antioxidant and activator for silver
Activator Ni 1
Activator for EN and Nickel
Pickling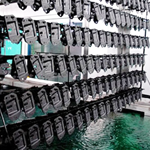 Remova 205
Brass Pickling - pickling and brightening action
Remova 8068
Pickling for Zamak - pickling and degreasing action, also used as single cleaner before plating.
Downloadable Files