Join us at SEMICON SEA 2019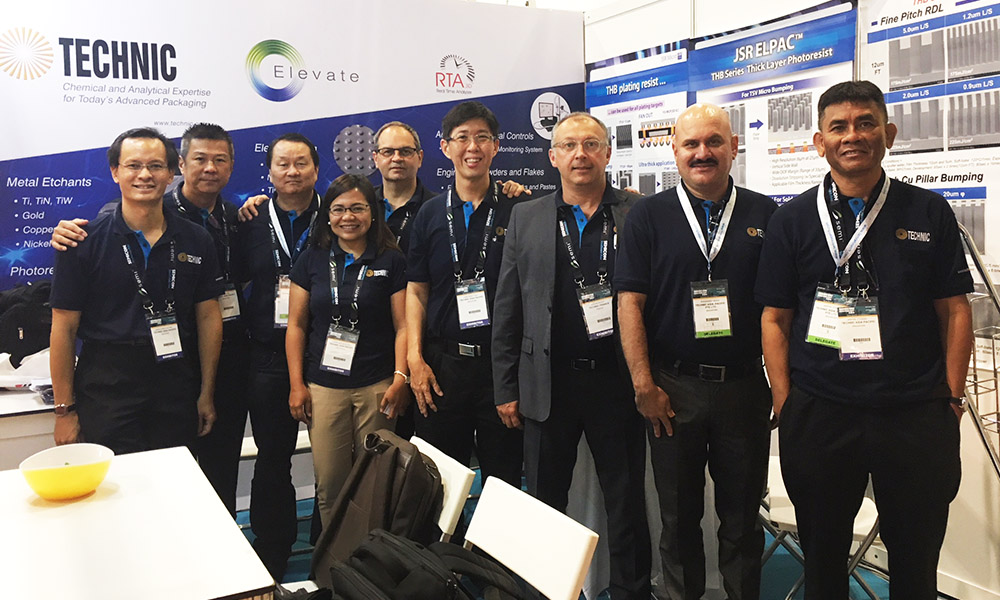 SEMICON Southeast Asia (SEA) is one of the most important expositions for the global semiconductor industry. The show connects key decision makers with some of the most advanced products and technologies in the industry. SEMICON SEA will be held May 7-9, 2019 at the Malaysia International Trade and Exhibition Centre (MITEC), in Kuala Lumpur.
Technic will be showcasing chemistry solutions for advanced semiconductor packaging. Marketed under the name Elevate, Technic's electrodeposition chemistries are well respected for innovation and high quality in such applications as RDL, pillars, microbumps, and LED packaging. Technic also supplies a number of high-performance photoresist strippers for liquid and dryfilm resist, as well as a full range of metal etchants and cleaners marketed under the names, TechniStrip®, TechniEtch, and Techniclean.
For analytical controls, the Technic RTA 3D will be on display. The RTA has become the leading analytical control system for damascene copper processes and backend packaging applications for controlling TSV and copper pillar processes.
To learn more about these and many other Technic products, visit us at Booth 424.
For more information about SEMICON Southeast Asia, go to www.semiconsea.org